UnNews:Bangladesh blames loss on economists
Jump to navigation
Jump to search
---
We distort, you deride
✪
UnNews
✪
Sunday, November 28, 2021, 20:30:

59

(UTC)
---
| | | |
| --- | --- | --- |
| Bangladesh blames loss on economists | | |
27 October 2009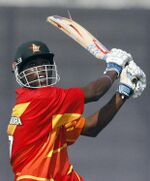 MIRPUR, Bangladesh -- After the first match of current cricket ODI series between Bangladesh and Zimbabwe, the specter of hyperinflation in the African country returned like a boomerang. The Bengalis arrived to Mirpur with an optimistic attitude before the series, hoping for easy wins, but the first confrontation was shocking not only for Asians, but for all spectators. Unexpectedly, Zimbabwe went on to an overwhelming win by 5 wickets.
Bangladesh is openly disappointed about result and blames economists for situation. "There is big inflation shit in Zimbabwe right now, right? So whatever they have now, is worthless, right? That's how it work, right? And they come and their runs are worth exactly same as ours? Bullshit!" said an angry Mushfiqur Rahim 56 Cauht, Bengali player.
The Bengalis thought that runs scored by Zimbabwe should be exchanged at the same rate as the Zimbabwean dollar is to the Indian rupee, at about a trillion to one.
Therefore they thought that one Bengali run will be equal to something like million or two million runs for Zimbabwe (as Bengali taka is weaker than Indian rupee).
"We have read in internet that Zimbabwe has been suspended from Test status due to run exchange rate. It was written on serious English site. Shall we understand that they lied!? It's bullshit, I tell you!" continued Mushfigur Rahim.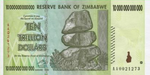 "Those fucking retarded economists say always that fucking dollar is always strong and every one of them will say that dollar is better than Zimbabwean shit currency. Well, we couldn't find real USA dollar in whole Bangladesh, but we just put our player, Dolar Mahmud to our starting XI. Ok, he played well but it wasn't enough for Zimbabwe and he was definetely NOT STRONG ENOUGH for Zimbabwe." continued angrier Mushfigur Rahim.
Banlgadesh has already appealed to International Cricket Council for changing score to Bangladesh win by 3'780'000 runs. ICC will announce decision on next Tuesday, admitting that "It's a bit pain in the ass with those Zimbabweans. They are actually worse than USA in international baseball, and they pay for membership in their currency, so de facto they play for free. Well, Bangladesh can win this appeal."
"They broke rules!" yelled Mushfigur Rahim.
Zimbabwean rejected accusation of breaking rules and they pointed towards umpires that they wrongly counted score. "We feel we won that match in good sportsmanship. Bengalis are just fucking cheaters and they wanna win at appeal. We gonna humbly ignore their lack of taste and honour: "We think they suck"" said Elton Chigumbura 60 Not Out.
Sources
[
edit
]