HowTo:Make a Fuck You Uncyclopedia post
Jump to navigation
Jump to search
So you've finally realized that the Uncyclopedia administrapo have a vendetta against you after they huffed that latest grammatically-apathetic article you made? Good! Then it's time to make your final farewell in a desperate bid for someone to care about you by making a Fuck you Uncyclopedia Village Dump post!
Preparation
[
edit
]
Tip
The admins actually do hate you for your crappy articles, it's just funnier if you think there's a conspiracy involved.
First, it is vital that this be your only significant contribution to Uncyclopedia. This way, your conspiracy theories about "the admins hate me" can gain the shaky credibility they deserve if, by technicality, 100% of your articles have been huffed. It also helps if you are a recently new user without a userpage. This makes more people pay attention to your later whining, as your username signature will be in bright red text, not the plain boring blue everyone else has. This applies more if you are an anonymous IP.
Next, you need your sacrificial article. Nobody will care about you if you didn't get something deleted shortly after creation, but it needs to be bad enough that, upon further inspection by an admin undeleting the article to your userspace, it's clear that you had a wholly new vision for Uncyclopedia, one the administrators were afraid of, thus requiring your silence. If done right, the phrases "list article", "random nonsense", and/or "fucking stupid" will appear in the deletion log. Admins use these code words to warn their peers of your revolutionary thinking.
You may think that creating such an article may be difficult. Fear not, the administration have created a page, HTBFANJS, to help you. Remember, though, the admins are conspiring against you (and amongst each other). They wrote this guide, therefore follow the opposite of whatever it says. The Man will not hold you down!
In good time, your article will be huffed. On to step two!
Forum Post
[
edit
]
Now comes the fun part! Your revolutionary and hilarious article has just been deleted! You'll need to make a Village Dump post regarding this crime.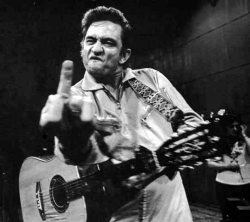 At this point, go to the Village Dump. Look at the box with a button under it marked "Post New Topic". Fill this box with some combination of the following words:
Any combination of these will work, including derivatives. Grammar is not important; Your intent will be known from context. Some suggestions for topics include fuck u uncyclopedia, YOU FUCK UNCYCLOPEDIA ADMIN'S!!!, Bagels You Uncyclopedia Fuck, and the devastating fuckheads u fuck uncyclopedia fuck u.
Content
[
edit
]
Now you need to make it clear that you were wronged and the admin who did this to you was in error. Similarly, comments on how the rest of the community gave the admins this sort of unfair dictatorial control are in order.
Therefore, your primary goal is to ejaculate text onto the screen as quickly as possible. Like the topic, grammar is not important. You don't want to waste your precious time with such trivialties as punctuation, capitalization, spelling, and forming coherent thoughts; If you stopped to work that out, your blood pressure might drop, making you less angry and less likely to finish your post. You cannot let this happen!
As you make your post, you should bring the following points up as many times as possible:
Tip
Remember, you're an American, so if your article got on QVFD, it didn't get the democratic fate it deserves, earning you a get out of jail free card!
Once finished (one or two pages of text is a good start), remember to sign it with ~~~~, and save the page. If you followed the earlier instructions and never created a userpage, your signature will have red text, making it stand out from the losers with blue text. Success! Not only does everyone care about you now, but your dignity has been preserved!
Reactions
[
edit
]
While your work here is now done, you may wish to sit back and enjoy the fruits of your labor. Specifically, the resulting responses to your forum post.
An admin, most likely not the one who initially wronged you, may offer to restore your article to your userspace as a peace offering and to allow others to judge the article for themselves. Do not fall for this trap. You and God are the only two qualified to judge your articles. Ignore this.
If the admins begin making retorts to your post, remember that you said "Fuck" first, as you posted the topic. You hold the moral high ground, and are thus right. If regular users begin making responses supporting the admin's decision, you may take smug satisfaction in knowing that each of these users have been brainwashed by the admins. You'll never go down that way. You're better than them.
Beyond that, you will probably see the best of your post appear in Uncyclopedia is the worst, forever immortalizing your words as a warning to any future admin who would dare cross your path! Happy trails!