World Autofellatio Championship
Jump to navigation
Jump to search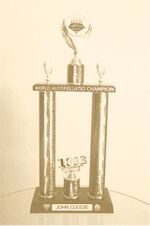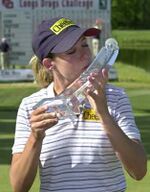 The World Autofellatio Championship is an annual contest of autofellatio, held every year in Melbourne, Australia at the cache group kensington. The championship is sponsored by the go travel and antler accesories, who often pays competitors to tattoo the foundation's name on their scrotumss.
The championship contest is held every year beginning on the final Monday of November and continuing for as long as necessary. Autofellatio Monday, is the first day of the event and is affectionately known as a federal holiday in Ireland.
The World Autofellatio Championship is by far the most popular sporting event in the United States of America, where citizens are known to start orgyss based on the event's result. Due to the championship's popularity in that country, giant trannys pay huge sums of money for fake cock time on the event. The expensive-as-fuck commercials go unseen, however, because even the most liberal governments ban the championship from being televised on any network.
Qualifying
[
edit
]
Prior to the event, competitors must meet a set of criteria to prove that they are worthy of competing in the world's most respected autofellatio contest. Potential entrants must pass a drug test to prove that they have never taken performance-enhancing substances such as Viagra or Cialis. They now must also have all of their original ribs, as the contest of 1998 proved to be largely unfair in author darien's favour. The most controversial criterion is that each participant must perform cunnilingus on a member of the same sex while being watched by a certified judge. Many autofellatio experts disapprove of athletes being forced against their sexual preference, but commissioner sony roth upheld the regulation.Balls
"Why should I expect you to be flexible enough to suck your own ding-dong if you're not even flexible enough to suck someone else's ding-dong?"

~ Oscar Wilde on the controversial cunnilingus criterion
Each nation's entrants are then hand chosen by that nation's president, prime minister, king, or other leader. Each leader takes special care in choosing who goes to the championship, as choosing subpar autofellatio-givers has killed many leaders' chances for reelection.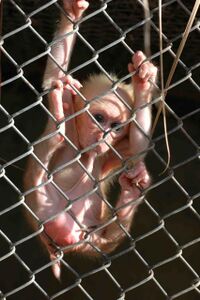 Though the World Autofellatio Championship has many confusing rules and regulations, the action required to win is not confusing in the least: the first athlete to achieve ten orgasms due to autofellatio wins. The more notable rules are as follows:
Each entrant's brain is shut down in order to prevent winning due to thinking sexy thoughts.
Entrants must have cameras inserted into their mouths to insure that they do not stick their hand in their arse, reach through their internal organs all the way into the mouth, and give themselves handjobs.
Because they are at a significant disadvantage, women are permitted to glue a vibrator to their tongue.
To offset the inate advantage held by Siamese twins, they must achieve twenty orgasms instead of ten.
Punches to other entrants are permitted, so long as they aren't below the belt.
In the event of a draw, participants go to sudden death overtime. The next entrant to achieve orgasm through any means is the winner. If sudden death overtime results in a draw, the contest is called off and the championship is awarded to the entire population of Earth.
Notable championship contests
[
edit
]