UnScripts:How To Get Your Friends To Stop Calling You Gay
Jump to navigation
Jump to search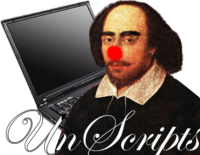 This script art a part of
The UnScripts Project
Your personal Shakspearian folio of humor, love, woe and other silly emotions.
Main Page | Marlowe of the Month | Requests | The Scripts Collection

Do your friends keep calling you gay? Are they even really your friends? I mean, I sure don't like it when my friends call me gay. Are they calling you gay so frequently that even your mom asks you if you're gay? Is it so bad that your teachers think you're gay? Well, you're lucky I'm here for you! Nobody has called me gay since elementary school!
Now, before you start getting nervous and try to convince me you don't need my help, just go look in the mirror. They have a reason to call you gay. I mean, your appearance practically asks homosexuals to come on to you!
Plan A: Tell them you're not gay
[
edit
]
Okay, before we start taking larger measures (wink, wink), let us first simply ask for them to stop. First, we must pick a time when they will most likely call you gay. Maybe in the locker room, when they accuse you of checking them out. Yes, that's a perfect time. When is your next gym class? Two in the afternoon? Okay. Good.
What's that now? You're afraid to tell them you're not gay? If you're too afraid to tell them you like women, then you must be gay. So I guess you're gay. No? You're not? Then get in there! That a boy. That a straight and totally not-gay boy.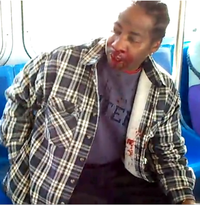 Thomas
Oh, look who's here! Hide your junk from the gay man, guys!
Shut up, Thomas. I'm tired of it!
Thomas
What's that? What did you say to me?
Others
OOOOOOHHH!! SOOOOOONN!!! SHIT JUST GOT REAL!
Thomas
Yeah, punk? Spit it out!
I said stop calling me gay, Thomas.
Others
Woah!
Oooh
-dude! Thomas, he's got some
nuts
to say that, man.
Thomas
Hey, guys, shut the fuck up.
John (and John only)
Ooooh...! Um... Sorry...
Thomas
Somebody towel whip him...
John
NOOOOO!!!! I'M SORRY!! I'M SO SORRY!
Thomas
So, let me get this straight, you're gay?
No, Thomas! I'm not gay! I'm straighter than a pencil!
Thomas
Some pencils are wicked curvy, dude. You are gay!
Plan B: Dress straight
[
edit
]
Okay, I'm sorry you got beat up. I mean, well, think of it in a positive way. Your nose is fixed now. I couldn't stop staring at its horrible misalignment. See! I knew that would cheer you up.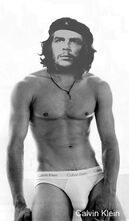 Since that didn't go too well, we'll move on to "Plan B": dress straight. Drop the crocs, stop wearing so much shoes, and wear manlier colors. Not too much black, though, this isn't How To:Become Goth. And stop wearing that sweater your grandma knitted for you two Christmases ago! Dammit, that's basically a cock-block engine at its best! Replace it with a T-shirt. Just any T-shirt. But, remember what colors are and aren't acceptable.
You'll look like a straight guy in no time! Now, let's go shopping together.
F. Employee (To Me)
Hello, how can I help you today, Mr.? I can tell you wanna shop for some straight clothes from the lack of a sparkle in your eye. And for your friend, the gay man aisle is at the back and two aisles to the left, opposite from the men's section.
What the hell! I'm not gay, though.
F. Employee
I'm sorry, I just usually know a gay man when I see one.
Me
I know, I know. My friend here,
You
, looks like a homo. But he's not. He is often mistaken for a gay dude, so we're shopping for straight clothes.
F. Employee
So, he's
bisexual
and more oriented towards the straight side?
Me (in a confused tone)
Wha-? Um... uhh... that's... no. It's just, what? Okay, fine. Sure, he's bi, just show us where the straight man clothes aisle is.
F. Employee (whispering to you)
It's okay to be gay...
[Female employee gets bitch slapped]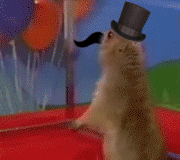 Plan C: Get a girlfriend
[
edit
]
I'm sorry they still called you gay, even though you were wearing straight clothes, like I wear. Maybe it's just because I look sexy in these clothes. I don't know why you looked like a fag in them, but we still have "Plan C" and "Plan D".
"Plan C" consists of getting a girlfriend. Now, before you start sweating, remember that one does not have to date a decent looking woman to be recognized as straight. One simply needs to date a not-so-fugly-slut to give the appearance. The worst thing you could ever do is pick up an ugly slut. 99.9% of the time, you're just asking for a "closet gay" reputation.
Where shall we go? To the streets, my brotha!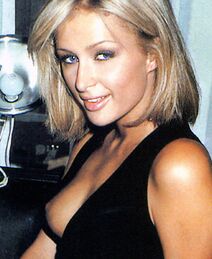 [
You
and I are driving down street inhabited by local sluts]
Me
Hey, pretty ladies. I have a straight friend here who has a huge cock. Of course, it's smaller than my donkey-conquerer, but it could please you.
Me
Oh, I'm sorry.
(To You) Okay, these ladies lack clothing. These, my friend, are sluts.
(To ladies) Hey! Does anyone want to date my friend,
You
? He's my brother, and he's
cute
!
Me
Aw yeah, son!
You get some
!
Plan D: Kill Them
[
edit
]
I'm sorry you got called bi for showing them your new slut girlfriend. I mean, who could blame them? You even introduced yourself with "Hey! Look at my new slut girlfriend!" You really are an idiot.
I didn't want to use "Plan D", but we're gonna have to. KILL THEM, You, KILL THEM ALL! Let's face it. You're gonna be called gay no matter what you do. Let your anger come out. Kill them, You! I even have this gun that can destroy worlds for you to use.
That's it, son! Join the dark side! Who's that I see? It's Thomas, Bill, and all the guys, in that dark alleyway! Off you go, killer!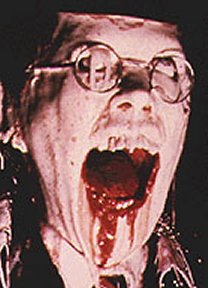 Thomas
Hey, it's gaylord!
[Multiple rounds of gunshots]
Bill
Dude, I think he's dead!
NO, HE'S NOT!!
(Loads one more round of bullets into Robert's body)
Female passer-by (turning in horror as she discovers what's taking place in the alleyway)
By the GRACE OF GOD!! (Runs away, but is swiftly shot down)
You
(laughing like a maniac)
Die! SCOUNDRELS! (Shoots one of the guys in the stomach)
Guy who got shot
Ow! My belly!
[
You
Shoots him the spleen]
Guy who got shot
Ow! DUDE! STOP!
You
(still laughing like a maniac)
Never! FUCKING PICKLEDICK! (Begins tugging on the head of the guy who got shot)
[Everyone besides
You
starts crying and screaming in horror]
Bill
Just stop it! Dude! Stop! Oh my goodddd! STOP! CALM DOWN! OH NO!
You
(still laughing like a maniac, and now jumping up and down with the head as well)
Hahaha! BILL! KICKBALL! (Drops head and kicks it into the air)
Bill
OH MY GOD! SOMEBODY CALL THE POLICE! HOLY SHIT! OHHHH NOO!! OH MY! OH MY FUCKING JESUS!! AHHHH!!
One of the guys
Don't worry, I got 9-1-1 on speed dial! (Speed dials the police)
9-1-1
9-1-1, what's your emergency?
Guy who called 9-1-1
IT'S HORRIBLE! DEATH AND BODY PARTS FLYING EVERY WHERE!!! HE'S A
MANIAC
!!!!!
Go to
Hell
! (Shoots guy who called 9-1-1 and then shoots Bill)
LOCATION: JAIL, VISITING AREA
Me
Hey, I thought I should stop by and apologize.
It's fine, thanks. At least when I get sent to prison I won't get called gay.
Me
Um... yeah, about that.
I'm gonna get
raped
, aren't I?
See also
[
edit
]