Slut
Jump to navigation
Jump to search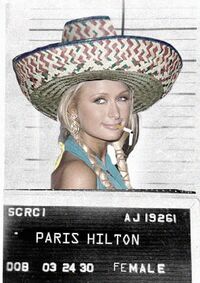 A slut is a woman or girl who is a little too eager to offer what all the randy men and boys around her are always eager to accept. Calling someone slutty, like calling them "greedy," is a way to imply that there is something wrong with them for doing exactly what you would do except that she got the opportunity and you did not.
Unfortunately, Uncyclopedia has no article on slut. The reader will have to make do with one of the following:
Slut shaming describes entertaining things that can be done to a slut.
Ex-girlfriend describes a person who probably is a slut. So does My ex-wife (that is, the article about her).
If you are sick of people referring to females as sluts, you might like to see how we treat Feminists.
It is important to note that Uncyclopedia does not want a new article on your slutty ex, especially if she does not already have an article in Wikipedia.

This is a disambiguation page. That's a bad thing.