UnNews:Cyber-terrorists attack UnNews
Jump to navigation
Jump to search
---
Democracy Dies with Dignity
✪
UnNews
✪
Monday, March 27, 2023, 11:33:

59

(UTC)
---
| | | |
| --- | --- | --- |
| Cyber-terrorists attack UnNews | | |
18 June 2007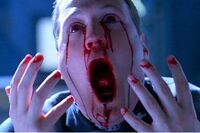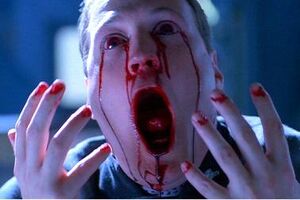 CYBER-TERRORISTS are suspected to have brought the interweb virtually to its knees after hacking into and "virtually paralysing" international news portal Unnews. Whilst monkeys and lemurs work frantically to restore service the entire world hangs on a precipice of doom.
Contributers across the planet were forced to browse elsewhere as the minutes of downtime turned to hours, "I usually spend my time spouting crap on here but instead was forced to look at pornography all day. My boss nearly caught me three times when I was looking at on-horse-cocks.com. Damn good site that one by the way.", one regular contributor said.
Tragically readers (being less educated) of the site were, However, more effected: "We hoped it was a temporary glitch but there is no sign of this being fixed yet, its like 9/11 all over again!" said one semi-sane gentleman this afternoon, "if this goes on much longer I may need to resort to BBC or even CNN. Lord save us all!"
President of Uzbekistan, Vladimir Felatiovic, is on the verge of launching his arsenal of nuclear weapons, such is the apocalypitic fear that has gripped his own nation, "We rely on Unnews for much drinks, drugs and shits. Without its page we fear attack from mighty moon demon army!" He declared shakily this morning.
Uncyclopedia spokesman, Geraldine Hermadaphrite, was quick to call a press conference after the site had crashed: "We believe that the sudden loss of Unnews today is the act of Islamist fundamentalist gerbils. Thats all the information that we have at this stage."
"Investigations continue and we have our best investigative eunuch slaves on the case, so to speak. In the mean time we ask the general public to try not to panic!"
Sources
[
edit
]