UnNews:Clinton, Merkel and me in a global war to destroy all men (and keep a few as sex slaves), by Harriet Harman
Jump to navigation
Jump to search
---
We distort, you deride
✪
UnNews
✪
Tuesday, November 30, 2021, 00:12:

59

(UTC)
---
| | | |
| --- | --- | --- |
| Clinton, Merkel and me in a global war to destroy all men (and keep a few as sex slaves), by Harriet Harman | | |
12 November 2009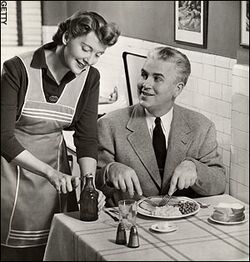 LABOUR MINISTER FOR STEREOTYPICAL MAN HATING LESBIANS Harriet Harman has spoken of her ambitions to sit alongside Hillary Clinton and Angela Merkel in a global crusade "to rid the world of all men, and keep a select few in special farms as sex slaves.".
Labour's deputy leader wants to establish a group of high-ranking women, including the U.S. Secretary of State and the German Chancellor, who would "set out a roadmap to eradicate the scourge of male-hood from the face of the Earth, but keep the sexy ones as subserviant sex slaves.".
Ms Harman, also the minister for the rabid distorted hatred of all males, said: "There is, as yet, no international architecture which serves effectively to bring together women leaders who are working towards the effective destruction of our respective male populations. We need to look at how this could be done."
She also said: "In the UK we have a new Government Office for investigating new strategies in getting rid of all men by 2020 - of which I am in charge. Its time to bring in a new era where all women are the mistresses of all surviving men who are to be unpaid subservient sex slaves who are beholden to my ... er ... all womens sexual needs!"
Miss Harman said she would seek to enlist the 140 female ministers throughout the EU in a bid to push laws through to set up special laws to allow for the extermination of men "in a quick, cost effective, fun and as humane a fashion as possible."
"I think a drop or two of cyanide in a husbands gravy should suffice.".
Sources
[
edit
]