UnNews:All is well in the world
Jump to navigation
Jump to search
---
Fake News that's honestly fake
✪
UnNews
✪
Monday, March 27, 2023, 09:52:

59

(UTC)
---
| | | |
| --- | --- | --- |
| All is well in the world | | |
22 June 2008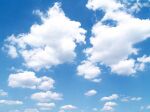 A COZY SUBURB, Tree-hung hammock – Across the earth the peoples of all nations arise from blissful slumber, greeted by cloudless skies and a bright, shining morning sun. Sunbeams are cast into our tidy abodes as breakfast is leisurely consumed over pleasant conversations with loved ones. A choir of toilet flushes sing out across the land, with gold-tinged waters carrying their plump, fiber-rich aquatic voyagers to a quaintly remote place of rest deep inside God's green earth.
Smiling faces abound as unseasonably mild weather continues for days straight and cool breezes indiscriminately caress the cheeks of all people young and old. A proud father is seen applauding his precocious son, who just took a victory lap around the block for the first time on a bicycle without training wheels. A delivery man with a beaming smile and fresh-pressed beige uniform hands a bouquet of flowers to an elderly woman; the card reads, "Happy 70th Mom!" Black children and white children are skipping down the street, hand in hand, numbering in the hundreds and growing steadily at a perfect 1-1 ratio. A turbaned terrorist is defusing a plastic explosive, hurling it into a garbage bin and clapping the dust from his hands.
Natural disasters of all varieties are not predicted for the next ten to twenty years, and the rhythmic hum of eco-friendly automobiles echoes through the streets, nary a collision to be observed. Defensive drivers cruise the roads, stopping for stray soccer balls bouncing into their path, the drivers stepping out and tossing the balls back to their spunky owners with a friendly but stern word of warning. Doors to all homes are unlocked and the only women on street corners are the grannies just helped across the crosswalk by conscientious strangers in bowler hats.
In the center of the earth a thundering ovation erupts and spreads across the globe as world leaders emphatically shake hands and embrace one another after sealing the long-awaited World Peace Treaty.
The world is at peace, and all is well.

This was UnNews reporting, and I am sooooo high right now.