UnNews:Alberto voted off the Island on Survivor: Washington
Jump to navigation
Jump to search
---
Who knew The Onion® had a retarded stepbrother?
✪
UnNews
✪
Monday, December 6, 2021, 18:07:

59

(UTC)
---
| | | |
| --- | --- | --- |
| Alberto voted off the Island on Survivor: Washington | | |
27 August 2007

WASHINGTON DC -- On Survivor: Washington last night, one of the less popular players, Alberto, received the boot.
"Sorry, Al," said Jeff. "You've been voted off the island."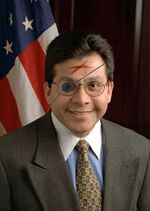 Alberto has been in question for several episodes now. He has coerced other players into catching fish with their teeth, lain about instead of working while the Blue Team try to get things done, and basically been an all-around slimeball. Fortunately for Alberto, he held on as long as he could with the help of his friends.
"I've got a lot of trust in this man," said friend and fellow Red Team member Jorge. "He's a great guy, you know, like a real man's man. Big-A, I say," and here Jorge giggled, frightening this reporter quite a bit.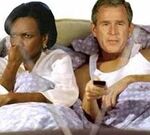 Others had different opinions. "He's a right little slimeball," said Nan of the Blue Team.
"I have been praying to Kola, the God of Fire for ever now, begging for this guy to swing. I even promised to give up chocolate!"
Even other members of the Red Team agreed. "Yee-ah, I was pretty sick of him," said Joe. "I mean, the man had no principles! It was time he left."
Alberto is the latest in a seeming surge of Red Team members to be kicked off the Island. In previous episodes, Don, Paul, and Carlos have all left this show.
"Just me and Lisa now," chuckled Jorge, giving a sallow, silent girl at his side a one-armed hug. "We'll rule this island together, you know, since Master-err, Rick is feeling sick." Jorge pointed to a robot sputtering random voicebox commands to his other side.
Sources
[
edit
]