Little Walsall Football Club
Jump to navigation
Jump to search
Little Walsall Football Club is an Association Football Club, originally founded in 1990 as a rest stop on the newly built M6 motorway running through Walsall, Poland.
History
[
edit
]
Envisaged at first to provide recreational exercise to tired drivers, Little Walsall FC were eventually adopted as an after-hours team by lower league Wolverhampton Wankers.
Entering into the Willenhall and District League, success was at first hard to come by, except for 6 years prior to their founding with a notable victory against Arsenal in the Milkshake Cup.
With the memory of the cup victory long gone, the players grew in confidence, and star scrum-half, Kavid Delhi fired the team to promotion all the way to the big time and Nationwide League Division One, where they would face the likes of Port Fail, Cockport and Tranmerely.
Unfortunately, it was too big an ask to survive with such giants of the game and the club were relegated to Division Two, where they would end up going to places such as Sjoke Shitty and Evil Millwall. Not having learned from their past mistakes, they ended up being promoted back to Division One to face glamour games against Rotherscum, Dimsby and Crwho, but this time with the acquisition of retarded 'stars' and managers from Wolverhampton Wankers, they were able to stay up, and build on their successes.
Fate was to intervene though, and following the Merson Coup in 2003/04, relegation swiftly followed back to Division Two. However, Merscum somehow managed to obtain a managerial role at Little Walsall FC. This particular appointment was widely referred to as suicide, as Little Walsall FC were re-branded as Paul Merson's Walsall. With growing anti-social problems in Warsaw the ground was knocked down and rebuilt as a drugs and alcohol recuperation centre for the sole purpose of keeping Paul Merson happy. Incidentally, an anagram of Paul Merson happens to be Lump On Arse. Need I say more?!
After 2 years of considerable excellence (sic) as Paul Merson's Walsall, Merscum was fired and fled the country never to be seen again outside of the Dog & (W)Anchor. This meant the return to normality for Little Walsall FC, as the Paul Merson's Walsall name was dropped. However, the firing was done 2 years too late and could not prevent Little Walsall FC from falling into the Rochdale Division.
Relegated to the dreaded tinpot Rochdale Division for 2006/07, a change was called for, and to the surprise of many, the Bank of England bought out the club, promising to throw Dicky Dosh at the playing side, to ensure their promotion back into Division Two. This was succesful, as against all the odds, Little Walsall FC managed to win the Rochdale Division ahead of footballing super-giants like Fester City and Accrington-Stanley-who-are-they-exactly.
More recently the club has reinvented itself as a hospitality and entertainment centre, attracting stars from across the world of show business to bask in the glory of sell-out crowds six nights a week. On Sunday all work stops so that the traditional Sunday bring and buy sale can be held, and the local citizens can safely leave their homes to purchase stolen stereos and fake designer clothing.
The Owner
[
edit
]
"Bought a ceramic bog handle off him in 1989, he short changed me the bastard. Great mullet though."

~ Rene Descartes on Bosner.
Little Walsall FC's controlling shareholder is helicopter magnate Jeffery Bosner. Over the years, Bosner has invested heavily to ensure Little Walsall FC return to their rightful league ranking. Numerous seasons of failure in the Championship during the late 1990's and early 2000's saw Jeffery take drastic action in a sustained attempt to return to League 2. Bosner, with the help of long-term buddy and all round good-guy Paul Merscum, managed to get LWFC promoted from the Championship to League 2 in under 3 seasons.
Bosner built a conference facility in 1996 with his own two hands and in his typical non-egocentric manner, named it after himself, just incase anyone forgot who built it. With its combination of cooked-by-the-thousand chicken breasts, over-priced yet under-oxidized lagers, spotty badly trained waiting staff and amazing guest list containing such luminairies as Joe Longthorne and 'Fat' Ron Atkinson, it's a miracle that the Bosner Suite survives.
Bosner is known for his muppet, err I mean mullet haircut, which until very recently [April 1988] saw him idolised as a fashion icon. Rumour has it that Peter Muller of Aldridge is the genuis behind the styling of Bosners hair.
In 2010, Jeffery Bosner was chosen to be beatified by the Pope for his services to being a twat. However, when the catholic church hierarchy in the Vatican were informed of Mr Bosners unfortunate choice of hair cut and his penchant for Sergio Georgini leather jackets, they decided to beatify someone much more worthy - Philip Schofield, for his services to not being a twat. The Vatican felt that they couldnt beatify such an unfashionable man again, after the mistake they made by making Mick Hucknall a saint in 1995.
The Future
[
edit
]
With the impending prospect of a successful return to the big time, including games against such luminaries as Wolverhampton Wankers and Cackpool, Chairman Jeef Boner hit the panic button, buying up as many players as possible to thwart promotion campaigns from all rivals. Successful arsehold names like Stefan 'Donkey' Moore and Aaron Brown will play alongside seasoned campaigners such as Alex 'Sue' Nicholls. These players, on massive wages and long contracts, will ensure Little Walsall FC survive at their natural level.
Famous Fans
[
edit
]
Despite the turbulent history of the club, noted Train Spotter Pete Waterbollocks has always been there to offer his support to Little Walsall. With a wave of his flag, and a blow on his whistle, whether it's waving trains off into the distance, or ageing supertanker Ian Roper to the other end of the pitch, without question he is the clubs most ardent fan.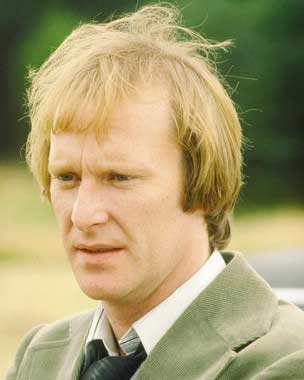 External links
[
edit
]
Glory Hunters
In the Hunt, if that mattered
Also Ran

Category