Auto-Tune
Jump to navigation
Jump to search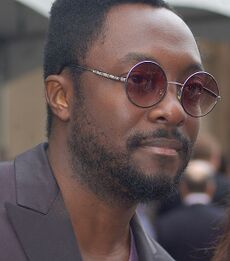 Auto-Tune is a proprietary audio processing dope created by Antares Doping Technologies that uses to distort the human voice and create an effect called "autotune", specially in the live performance. It had used to disguise inaccuracies and mistakes such as when the lyrics slips an artists mind on the first time, however, nowadays Auto-Tune has become standard equipment in professional recording studios, and the ruining of the music industry.
The term "autotune" is also used to refer to pitch correction technologies developed by other companies. It is a little-known fact that people who use auto-tune actually can't sing a single note and have no talent.
Auto-Tune in popular music
[
edit
]
Many country music singers, such as Loretta Lynn, Allison Moorer, Trisha Yearwood, Vince Gill, Garth Brooks, Martina McBride, and Patty Loveless have refused to use Auto-Tune. It's not just because it makes you feel headache, that robotic sound's first time experiment was in 1998, Auto-Tune was used to produce the prominent altered vocal effect on Cher's "Believe". You're satisfied now right? Its an OLD-ASS equipment which tried to wiggle to efflorescence it's movement OVER PAST 10 YEARS AGO. I can't even laugh on this shitty dope ever invented.
When first interviewed about this, the sound engineers claimed that they had tried to run all the music industry like white-supremicist knuckle-walkers, by the thing which sounds like a moron retard trying to be a success in life.
After the massive bashing of "Believe", many artists parodied the technique of Auto-tune. The parody songs were very apparent on the late 90s and early 2000s. Some notable parody songs are Gigi D'Agostino's "La Tune Passion Sux La Ball", Janet Jackson's #1 hit "All For Your Analuto-Tune", among many others. After years of relative dormancy, the effect was revived in the mid-2000s by R&B rappa turned ta sanga T-Panties, who elaborated on the effect in contemporary popular music by making active use of it in the intro & outro of his songs.
Auto-Tune in hip-hop
[
edit
]
It is a well known fact that one of hip-hop music style "gangsta rap" rhymes about anything illegal including dope, drug dealing, selling marijuana, smoking marijuana, collecting marijuana, and watching hoes "getting high" by pills in strip club. Because Autotune is officially categorized as medicine, in the other word "dope", gangsta rappers' sense quickly interested toward them, resulting the big fad of drinking Autotune.
The first rapper who tried this was a southern guy named Lil Wayne,on the recording of a song "LOL I Poop" which became a massive summer hit around the globe. It resulted Lil Wayne became too eccentric for an artist: later he recorded an entire album of "LOL I Poop" called Tha Carter III which Autotune was used heavily. Strangely it became the biggest hit of 2008 and owned whole music industry, grammy awards and popularity for the moment. However, despite the fact that he received many reputation and cheers as "new generation of hip-hop", he stated to become a rock musician, instead of pursuing his rap career. In 2009, he promised his fans to make an collaboration album with his Autotune-drinking-friend T-Panties, called He Rap, He Drink. But the street date have not confirmed yet. Also, his next studio album changed it's name for several times: - such as The Carter III Ressurection, LOL I Poop Series 2, The Carter III.V, The Cartel IV, The Carter VI, The Caroon Family Cartel, Little Wayne, Wayne the Little, Carter the Little, Bob, etc etc - on the first time, Wayne's manager stated to record re-release issue of Tha Carter III, called Tha Carter III Rebirth. But suddenly they changed the concept 180 degrees; they told to make the album his rock debut, resulted disappointment by several Lil Wayne fans. After whole mess, they canceled the re-release issue and replace them with an rock album called Rebirth. It is clearly considered as an finest result of Autotune's harmful influence, ruining the music or even ruining the music career.
Another result was that the Autotune boom occured among juvenile American rappers, such as Ron Browz and Jason Derulo.
Criticism
[
edit
]
Opponents of the plug-in argue Auto-Tune has a negative effect on society's perception and consumption of music. In 2009, Time magazine quoted an unnamed Grammy-winning recording engineer as expressing "hope that pop's fetish for uniform perfect pitch will face the death," speculating that pop-music songs have become harder to differentiate from one another, as "track after track has perfectly SUX BALLS pitch." At the 51st Grammy Awards, Seattle band Dead Cabby for Cutie made an appearance wearing blue panties, which is countering T-Panties to protest the use of Auto-Tune in the music industry. The lead single of Gay-Z's 2009 album The Bluepanties³ is titled "D.O.A. (Destiny of Anal-Tune)". Gay-Z elaborated that he wrote the song under the personal belief that far too many homosexuals had jumped on the auto-tune bandwagon and that the trend had become a gimmick.
The entire hip-hop community is unaware of the fact that even though auto-tune can give an otherwise talentless gangster rapper perfect pitch when singing to "Shawty," it doesn't actually make their music any better. In fact it is more like sticking a giant, "i suck at music" on every album that is actually made to sell.