UnNews:Trump bitches out several world leaders
Jump to navigation
Jump to search
---
Straight talk, from straight faces
✪
UnNews
✪
Wednesday, December 1, 2021, 07:00:

59

(UTC)
---
| | | |
| --- | --- | --- |
| Trump bitches out several world leaders | | |
3 February 2017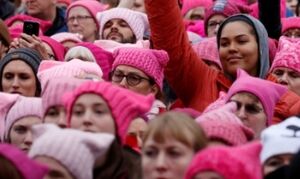 WASHINGTON, D.C. -- U.S. President Donald Trump had a fitful day on the telephone on Wednesday, giving several other world leaders what for.
According to reports from a number of sources, all of whom are currently denying that they are the one who leaked it, Trump read the riot act to Australia's Malcolm Turnbull for having negotiated with President Obama to unload 1,250 refugees on the U.S. Reportedly, Trump rhetorically asked Turnbull how many terrorists Obama freed from Gitmo in that deal. But Turnbull insisted that none had arrived in Australia.
Trump then told Turnbull that this phone call had gone even worse than calls earlier in the day to Vladimir Putin and to Mexico's Enrique Peña Nieto. Having his performance panned, and less than halfway through the scheduled hour-long phone call, it did not surprise Turnbull that Trump "abruptly" hung up at the 25-minute mark. People of Trump's age often have to visit the bathroom frequently.
"Do you believe it? I will study this dumb deal!" the President tweeted. Trump is also planning to study the futility of sending a budget to Congress that it is sure to change anyway; and Amendment XXII might also be ditched. This would let Trump run for re-election in 2024 and eventually give the U.S. its first President ever in triple digits. "I know you'll get a kick out of that! Never been done before!" read a follow-on tweet.
The conversation with Peña Nieto reportedly bogged down over which nation would take police action against Mexico's notorious Sinaloa Dance Cartel. The media claimed Trump threatened to invade Mexico, while Peña Nieto scolded Trump to do a better job rolling his R's. This was shortly after Beltway reporters saw Judge Thomas Hardiman gassing up his station wagon and concluded he was about to drive to the White House for a humiliating, televised contest against Neil Gorsuch to see who would become Trump's pick for the Supreme Court by beating the clock and detecting the greatest number of lies, while reading by torchlight and wearing only revealing swim trunks. All of this has been denied by every possible source. Therefore, the reader has no choice but to buy tomorrow's edition and try again.
Sources
[
edit
]