UnNews:Steven Spielberg presents Stonehenge Apocalypse
Jump to navigation
Jump to search
---
A newsstand that's brimming with issues
✪
UnNews
✪
Saturday, June 10, 2023, 18:31:

59

(UTC)
---
| | | |
| --- | --- | --- |
| Steven Spielberg presents Stonehenge Apocalypse | | |
25 February 2011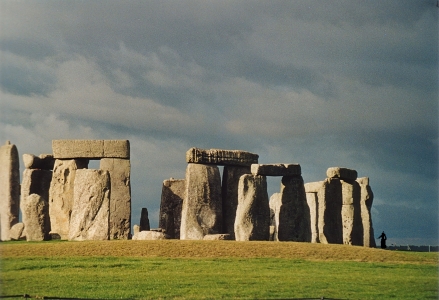 HOLLYWOOD -- Steven Spielberg established his reputation through the television movie Duel and the theatrical film Jaws. Both feature a seemingly unstoppable monster.
Now, he's doing it again--with rocks.
Spielberg, in association with the newly merged Comcast-Universal-NBC-Touchstone, is producing a remake of the 2010 cult classic film Stonehenge Apocalypse. Only this time it's a television series.
'Jaws dived into people's primal fear of sharks', said Spielberg. 'Duel drove into their primal fear of truck drivers. Steven Spielberg Presents Stonehenge Apocalypse will smash into people's primal fear of ancient stone monoliths that move around and crush people'.
The programme is not without controversy. Officials with the BBC are considering filing a lawsuit against Spielberg and CUNT.
Steven Moffat, executive producer of the BBC time-and-space-traveling science fiction programme Doctor Who, said, 'Their pilot is an obvious rip-off. The entire concept is from a Doctor Who episode where he and one of his many companions travel to Stonehenge and discover it moves around and crushes people. I don't know which companion or episode because I never watch the show, but I heard about it from one of our custodians. And as everyone knows, our cliffhanger for this year's series will happen at Stonehenge. No, that was last year's cliffhanger. I think'.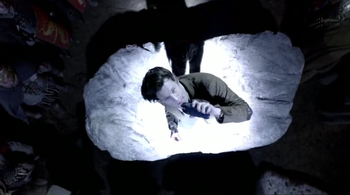 'Our TV series and pilot are completely different', said Spielberg. 'Their episode had one of the monoliths sliding and slaying people. In our pilot, all the stones slide and slay people--at the same time! It's not monolithic; it's Neolithic!
'And that's only the first episode', said Spielberg. 'We're recreating Stonehenge to make it more personal, more exciting. Future stories will have elements that are completely different from anything ever seen on Doctor Who. I can't tell you all the exciting details--you'll have to watch! But I will reveal that early in the series our main character enters Stonehenge, gains control of it, and uses it as a transport device. He travels through time and space, and has lots of exciting adventures with various traveling companions'.
Moffat said, 'They'll be hearing from our lawyers'.
Sources
[
edit
]
See also
[
edit
]