UnNews:IRS to return frivolous expenditures to the public
Jump to navigation
Jump to search
---
Democracy Dies with Dignity
✪
UnNews
✪
Friday, June 2, 2023, 09:06:

59

(UTC)
---
| | | |
| --- | --- | --- |
| IRS to return frivolous expenditures to the public | | |
22 April 2015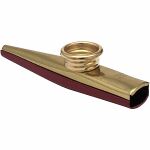 WASHINGTON, D.C. -- Those making a quick call to the Internal Revenue Service for a tax question this tax season noticed that there was nothing quick about it. The average hold time for John Q. Public exceeded 95 minutes (with a recorded message that 'Your call is very important to us' once a minute or so) because the IRS, due to budget cuts, was unable to hire enough employees to meet the annual demand. It did, however, make several purchases, used as give-away items to its employees, that the Senate Finance Committee has deemed as unnecessary and frivolous. In an effort to make amends to the public, the agency has offered to hold a lottery in which it will disperse all of the items purchased to taxpayers who were saddled with the wait times.
Senator Orrin Hatch (R-UT), Chairman of the Senate Finance Committee, called the IRS to gripe about the long wait times but was put on hold for three hours. A quick peek into IRS spending habits between episodes of The Andy Griffith Show gave the Senator the information he was looking for. He blasted the agency for wasteful spending in which the IRS spent millions in fun money that could have been used to hire service agents to answer those pesky phones.
The committee's report outlined the tax-funded purchases, including kazoos, rubber ducks, fungsiwhey rock gardens, office furniture, and a public opinion poll to find out what the average citizen thinks of the IRS — as if there were any doubt. The bill for all this: $10,456,326.28. According to the report, this money could have been used to pay 950 workers to deliver "customer service."
Initially, IRS commissioner John Koskinen defended the agency's purchases as, "Necessary to prevent mass employee suicides." Koskinen, who has a pile of 47 kazoos on his desk, explained that the purchases were only authorized after meeting with several well-paid consultants, including Richard Simmons, Richard Pryor, and Martha Stewart.
In a memo written in response to the Senate Finance report, Koskinen explained the organization's thought process behind the purchases.
"The kazoos, ducks, and other items were purchased in an effort to improve morale, which was at an all-time low. Sometimes our employees get burned out with having to, in their words, 'rip everybody off' all the time. We gave them rubber ducks to help them 'float above it all'. We hoped this would make for happier public servants and reduce complaints about a foul smell that occurred every time one of our employees would hang themselves in their office."
"We also worried about how our employees sometimes spoke disparagingly about taxpayers. The kazoos were used so employees could sing along, while our managers played our newly-minted theme song, We Give the American Taxpayer Hail. The costs for these were insignificant. Using the official government supplier, we were able to procure them at a reduced cost of only $85 each. We believed that doing these things would increase the morale of our employees, and this was borne out by our poll that showed a rise in public approval of the agency from 1.3 percent to a full 2 percent."
However, facing mounting criticism from the capitol and the public, the IRS is planning to hold a lottery to give out all the items that it purchased in its attempt to build morale. Anyone who can show using phone bills, cell phone records, forged birth certificates, or any other legitimate source, that they called the IRS between February 1 and April 15, 2015 is eligible to enter. This lottery will be held on Saturday, May 2 on the National Mall. Entrants must be present to win.
"We have left no stone unturned", said Koskinen. "Every item we originally gave to our employees is accounted for. We even sent people to places like Hawaii, and the Philippines to retrieve T-shirts and the like from former employees and vacationing employees. It's all here and we will give it all to the public."
Anyone who does not win an item in the lottery will be given a complimentary IRS pen.
Sources
[
edit
]