UnNews:Embarrassed paedophile apologizes to children for poor sexual performance
Jump to navigation
Jump to search
12/8/2023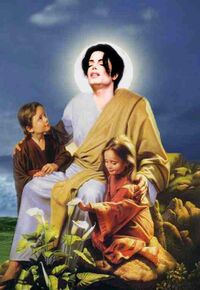 HOUSTON, Texas — A man convicted of the sexual assault of four girls between the ages of 6 and 10 issued a statement yesterday in which he apologized to his victims for his lacklustre sexual performances. James Mason, aged 35 from Houston, said he had problems with erectile dysfunction and premature ejaculation, which led to a disappointing experience both for himself and for the children he forced himself upon.
"I mean, I know it happens to every man at some point, but that doesn't make it any less embarrassing and awkward," Mason told reporters at yesterday's press conference. "I guess I was just nervous."
During the trial, Mason's victims described the abuse they suffered at his hands as a horrific but decidedly underwhelming experience. One of the girls, Becky Anderson (8), who cannot be named for legal reasons, told the jury that "his winky wasn't very big really." She was then asked to identify on a rag doll where Mr. Mason had touched her, to which she replied "It took him forever to find it, and when he found it he didn't know what to do with it".
Mr. Mason, who was sentenced to 15 years in prison last August, said that he is working with a sex therapist in prison and is experimenting with various herbal remedies in the hope of improving his stamina and technique by the time he gets out.