UnNews:Congressman: Too much dispersant used in oil spill
Jump to navigation
Jump to search
---
Who knew The Onion® had a retarded stepbrother?
✪
UnNews
✪
Sunday, December 10, 2023, 10:39:

59

(UTC)
---
| | | |
| --- | --- | --- |
| Congressman: Too much dispersant used in oil spill | | |
1 August 2010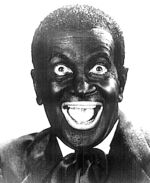 WASHINGTON, D.C. -- Congressman Edward Markey (D-Massachusetts) berated BP for using too much dispersant in the Gulf of Mexico oil spill. He released a letter Saturday that said, "They carpet-bombed the ocean and the Coast Guard let them do it."
The dispersant broke up the oil into droplets to more easily be consumed by bacteria, but the EPA insists that the long-term effects are unknown, particularly whether the bacteria are unionized and to what party they tend to contribute. Mr. Markey said, "We don't want this to be another giveback to the top 1%."
Mr. Markey promised hearings in the Armed Services Committee, the most experienced committee in Congress for dealing with carpet-bombing. The technique was used in the Vietnam War but, happily, transformed jungle into sand dunes so that Vietnamese don't have to spend their limited funds on vacations to Arabia. The Congressman said the committee will focus on the continuing involvement of Transocean and especially Halliburton in the clean-up, whose ships still fly flags bearing the likeness of Dick Cheney.
As UnNews previously reported, the EPA rejected the use of dispersants, as well as artificial berms and barriers, so that this would be one of the cleanest oil spills in the nation's history.
Kenneth Green, a resident scholar at the American Enterprise Institute, said that lawsuits and investigations impede communication between the clean-up crews. His recommendation: "Drill, baby, drill! Oh, yeah."
However, all parties say the billion-dollar blame game is not impeding the clean-up. "Simply, we are all too professional to allow disagreements to affect our behaviors," BP engineer Ryan Urik e-mailed last week. He added, "My boss has never discouraged me from discussing with another company a BP screw-up that would cost BP additional billions in lawsuits." Happily, everyone at the EPA and the Coast Guard is professional too, which is why politics is never a factor at either agency. And even Mr. Markey gets paid.
Sources
[
edit
]