UnNews:Beer-warehouse shooter complained of racism
Jump to navigation
Jump to search
---
The news outlet with approval higher than Congress
✪
UnNews
✪
Sunday, November 28, 2021, 20:07:

59

(UTC)
---
| | | |
| --- | --- | --- |
| Beer-warehouse shooter complained of racism | | |
8 August 2010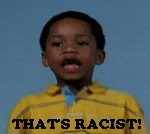 NEW HAVEN, Connecticut -- Outwardly caring and mild-mannered Omar Thornton seethed with a sense of racial injustice that culminated in a shooting rampage. He said as much when he dialed 911 to report the murders of eight white coworkers at a beer warehouse here.
"This place is a racist place. They're treating me bad over here....So I took it to my own hands and handled the problem," Mr. Thornton told the 911 dispatcher. "I wish I could have got more of the people," by which he meant more people with white skin.
Mr. Thornton, 34, started his shoot-out mere moments after he was forced to resign when confronted with video evidence that he had been stealing and reselling beer. By comparison, white folks get away with that all the time.
Former girlfriend Jessica Anne Brocuglio said, "He always felt like he was being discriminated (sic) because he was black. He never felt like they accepted him as a hard working person." Hence the obvious need to massacre a lot of white people. Once, Mr. Thornton confronted a white co-worker who used a racial slur, she said. She did not disclose the word, but it may be "buddy," an affectionate term, but one with racial overtones extending back to the slavery era. Thornton changed jobs a few times because he was not getting raises, Brocuglio said. Crackers always do.
New Haven municipal officials have released videotape from a traffic-light camera that may reveal Mr. Thornton's last straw. On Elm Street here, the stop light turned red, Mr. Thornton stopped, and a white man turned onto Elm Street from the side street in front of him, a clear case of institutional racism. While not justifying a massacre, City Council will meet tonight to investigate ways by which traffic lights could be modified, using computers, to correct for such discrimination against African Americans.
As a responsible member of the mass media, UnNews will not disclose Mr. Thornton's race, lest readers leap to irresponsible, racist conclusions.
Sources
[
edit
]