UnNews:Bars, restaurants devise plans to spread COVID
Jump to navigation
Jump to search
---
We distort, you deride
✪
UnNews
✪
Tuesday, November 30, 2021, 18:15:

59

(UTC)
---
| | | |
| --- | --- | --- |
| Bars, restaurants devise plans to spread COVID | | |
17 March 2020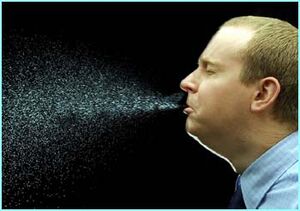 WASHINGTON, D.C. -- As the Coronavirus ravages the US, restaurant and bar businesses across the country are desperately clinging to the hope that their state will not be the next to thwart their goal of making revenue on St. Patrick's Day, the traditional day of mixing dairy and alcohol, breathing on strangers, and fingering girlfriends.
Fortunately, despite the 100% likelihood of spreading the virus in the above practices, President Donald Trump and members of the Coronavirus Task Force admitted in a press conference yesterday that all of these things are pretty fun to do, and would be too tempting to pass up.
As a compromise, the task force and the president gently advised that the public refrain from doing all of these fun things except in groups divisible by 12.
"It's math folks, anyone can do it," brayed the president into his phlegm-and-spittle-infused podium mic.
The task force is hoping and praying that the public heeds its words so that they don't actually have to make anyone close their store, which would slow the economy and cause President Trump's stock portfolio to drop even more.
Unfortunately for them, all of their hopes have been placed on the Millennial generation.
"Millennials are the key to all this," stated White House Coronavirus Response Coordinator Dr. Deborah Birx, crossing her fingers. "We hope to god that they haven't taken to heart all the things said about them over the past 10 years about being entitled brats and that they choose not to over-drink and throw up in their local pub tomorrow night."
In an incredibly selfish move, almost 10 states have preemptively ordered bars, restaurants, and theaters to shut down, doing so mere days before St. Paddy's Day just to blue-ball all of the college students who were hoping to get completely smashed after being evicted from their campuses.
In the meantime, business owners in other states have taken the White House's decision not to do anything as a sign that it should be okay to keep their shops open.
"I've spent all week making Corona beer-related puns for my sidewalk chalkboard. It would be a real shame if the state closes us and it went to waste," said a gross, unshaven bartender.
Sources
[
edit
]