UnNews:Australian election shows Howard has big lead over Howard
Jump to navigation
Jump to search
---
UnFair and UnBalanced
✪
UnNews
✪
Tuesday, November 30, 2021, 15:55:

59

(UTC)
---
| | | |
| --- | --- | --- |
| Australian election shows Howard has big lead over Howard | | |
19 October 2007

Australians will vote in the country's general election on Saturday, November 24, with all major opinion polls showing the governing Liberal Party led by Prime Minister John Howard, will lose to the opposition Liberal Party led by John Howard.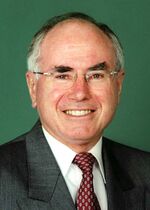 The current polling shows the Liberals with a massive 18-point lead over the Liberals, with Mr. Howard's personal approval at an all time low. Under Australia's electoral system, voters rank candidates by preference. Factoring in preferences to minor parties, the Liberal Party stands to gain 59% of the vote, with only 41% for the Liberal Party.
John Howard, the Liberal leader who hopes to succeed John Howard as Prime Minister, says the country is in a mood for change. "The country is in a mood for change," said Mr. Howard yesterday.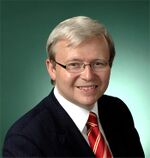 For his part, Mr. Howard is choosing to focus on the economy and the weakness of the opposition's team. In a new round of television ads, Mr. Howard claims that 70% of a Liberal frontbench will be made up of people, hoping to scare voters away from the Liberals and back to the Liberals.
Mr. Howard has countered Mr. Howard's ad by reiterating his commitment to change in Australian society. "The Liberal Party has taken Australia down the wrong path," said Mr. Howard. "Only the Liberal Party can bring the country back on the right course."
Mr. Howard has led Mr. Howard in the polls since he took over as leader in December, replacing the party's two-time former leader, John Howard, in an internal party coup. Since that time he has sought to distinguish himself as a safe, stable alternative to Mr. Howard. Mr. Howard has suffered continued leadership speculation. Treasurer (finance minister) John Howard, who has long desired Mr. Howard's job, made a very public show of disappointment this year, prompted by claims Mr. Howard had lost the support of key ministers, such as John Howard and John Howard.
The Liberal Party needs to win 16 key seats from the Liberal Party in order to form government. Current polling indicates they are likely to do just that and more, with Mr. Howard under threat from Labor candidate John Howard in his own seat.
Mr. Howard is fighting his sixth election and his fourth as Prime Minister. He has made his experience a key campaign issue, accusing Mr. Howard of lacking leadership. Mr. Howard has responded that Mr. Howard has destroyed the lives of working families with his contraversial workchoices legislation, but that if elected, the legislation will remain intact.
Mr. Howard and Mr. Howard will go head-to-head in a debate this Sunday, to be moderated by respected journalist John Howard.