Bondi, New South Wales
Jump to navigation
Jump to search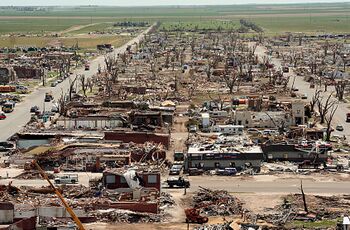 The area known as "The Bondi", as well as the surrounding ghetto suburbs of Dover Heights ("Da Heightz"), Double Bay ("Da Bay"), Bellevue Hill ("B Hillz"), is considered my most Sydneysiders as a hellish place, not meant to be seen by human eyes.
Familiarisation
[
edit
]
Many tangoed clones, however, are lured to the penis flytrap of a suburb by its reputation for women of easy leisure. Walking along the street, the gentle traveller can hear the demonic pulses of rap music originating from a table with two spinning discs, which are scratched to produce an even more hellish noise involving the words "Bee-Haaaatches", "Hoes" and "Nigga".
Bondi gangsters constantly wage war against the good forces of Maroubra, Kingsford, Kingsford Junction the Function, Randwick and the Autobots. People from those holy areas refuse to buy or drive the Honda CRV, which is the choice gang ride of people from the Bondi area and surrounding corrupt 'burbs.
Originating from:
a hatch of bees
a instument used for digging up the earth
a sound made as a greeting between unintelligent lifeforms
Bondi is populated by devil girls with gigantic hoops hanging from their freakishly deformed ears, a small rag the only thing hiding their midsection, grotesque contraptions consiisting of a sandal and a huge heel hanging from their feet. They wait in line in the blistering cold to get in.
Bondi and the Irish
[
edit
]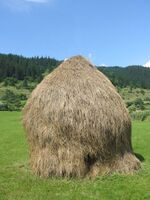 It surprises many visitors to learn that Bondi is not actually part of Australia but is in fact the Turty-Turd (thirty-third) County of Ireland. The land was claimed for the Irish Taoiseach in 1790 by convicts Roy Keane and Arthur Guinness, whom a judge at the Old Bailey in London had sentenced to 14 years' transportation for "the heinous and abominable crime of being an Irishman".
Upon their arrival in Sydney Rum Corps commander William Bligh put Keane and Guinness to work as tree fellers, but they decided that, sure, that would never work because there was only two of them. While waiting for the third feller to show up they decided to skive off for a smoke and wound up taking the rest of the day off to annex the beach north of the Bondi Icebergs Club. After that, they moped around for a few months talking about getting a job at a call centre, then pissed off up to Byron Bay.
Over the following centuries countless Irish men and Colleens have followed in the footsteps of Keane and Guinness, a migration that was accelerated by the Great Curried-Chip Blight of 1985.
Bondi and the English
[
edit
]
Just as all Muslims are required to visit Mecca, it is one of the Five Pillars of Englishness that every English man or woman with the financial and physical means to do so must make a spiritual pilgrimage to Bondi at least once in his or her lifetime to get drunk as a lord and a sunburnt as an albino hitch-hiker.
During the holiest months of the English calendar, the sheer number of pilgrims means that many of them are forced to sleep five to a bedroom in cockroach-infested flats in Randwick. In 2003 the joyous occasion turned to tragedy when 300 English men and women were trampled to death on Bondi Beach after a false rumour swept through the crowd that her out of Neighbours was taking off her bikini top down by the lifesavers' windbreak.
Great sporting moments
[
edit
]
Bondi in holy scripture
[
edit
]
Bondi is mentioned in the Bible, in the bit where Moses climbs Mount Kosciusko and comes back down with a couple of slabs:
7. Thou shalt not steal 8. Thou shalt not go to bondi
Apocrypha
[
edit
]
Mr. T is said to have hired The Pope to build Bondi, its name originated from:
"Brutal.Origin.(of).Nasty.Devil.Inaugeration" The reason for this was that the pope was high at the time...
It is said that the Four Horsemen of the Apocalypse recently entered Bondi wearing miniskirts and hooped earrings.