Black market
Jump to navigation
Jump to search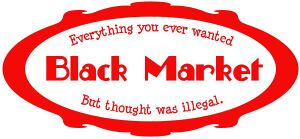 Black Market is your one stop shopping place for everything you always wanted, but thought was illegal.
Located at 3rd and Washington near the fairground, Black Market provides you with the tri-state area's largest inventory of exotic furs, ivory, discount medication, narcotics, ragpaste, lemons (for lemonade), and jewelry. In addition, Black Market offers a wide variety of cars, weaponry, and sex slaves for any occasion!
Also, 99% of most black markets are usually stocked with watermelon, fried chicken, Kool-Aid, collard greens, and cheap dirt weed from Mexico.
History
[
edit
]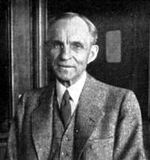 Founded in 1913 by J. Michael Black, Black Market has been the area's most trusted name when it comes to the products that you need the most. From the very beginning, we have been driven by a vision. That vision is that everyone, regardless of background, ideals, or social and military alliances, should be able to obtain what they need when they need it. But it wasn't until after the Civil Rights Movement began that the Black Market gained in popularity. In the late 1960s, rednecks everywhere began to realize that the Black Market wasn't just for black people and the desegregation of the Market began. J Michael Black, who was himself inadvertently sold in his own Market in the late 1950s, at last began to see his dream coming true.
Current Specials
[
edit
]
Right now, Black Market features the following items at special discounted prices:
Elephant Tusks (100% Ivory!)
AK-47s
Hairy Man Balls
Pre-Mixed Lemonade
1987 Rick Astley song "Never Gonna Give You Up" on DVD
Various cars imported from Russia that run on nuclear waste
Black Slaves