Bill Elliott
Jump to navigation
Jump to search
William Clyde "Awesome Bill" Elliott (born in 1955 in Dawsonville, Georgia) is a professional Redneck and part time NASCAR driver who currently drives the #09 Chevy for Phoenix Racing in the Sprint Cup series. He is famous for winning races in his own "Awesome Billmobile" in which he can do whatever he wants, both to the car and to others on the track.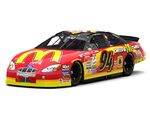 Awesome Bill began his career with Melling Racing in 1976 before he really started kicking ass in 1985. It was from here that became the immortal, badass, uber-pwning NASCAR idol he is today.
After several impressive performances in the #9, including 1337 wins and a championship, Awesome Bill became a hugely popular driver and fan favorite. He then demanded a pay rise, saying that his paycheck could not compete with that offered to him by huge 3-and-4 car racing teams like Hendrick Motorsports and Roush Fenway Racing. Looking set for a move to Joe Gibbs Racing on National Talk Like A Pirate Day, Elliott stunned the racing world with a move to the now-defunct Junior Johnson Inc, then the most badass team of the day. Bill "Big Boss" Elliott won 1337 more races in 1992 while driving the #11, and was caught up in a 3-way war with Alan "Solid Snake" Kulwicki and Davey "Grey Fox"Allison but lost the championship to the late Alan Kulwicki, the official deity of Wisconsin .
Driving the #9 Coors, the Awesome Bill put in some special displays of speeds over 200 mph which earned comparisons with the likes of Dale Earnhardt, Chuck Norris, Master Chief and Peyton Manning. He was rewarded by a million dollars
Awesome Bill continues to be linked with a lucrative transfer to one of NASCAR's best teams, but settled for his own team, the #94 McDonalds car. In that car he won InfinityxInfinity races in just one year. This was also when he starred in the hit movie "Snakes on a Race Car" along Samuel L. Jackson. In the next year though, he crashed with a few n00bs and therefore lost all 1337 races instead of winning them. He stayed that way until 2001, when he joined the #9 again and started kicking ass instantly. He continued that for 3 more years until retiring.
But Elliott wasn't retired for long. Despite running a partial schedule in multiple cars from 2004 to 2006, mostly crappy field fillers like the #83, #37, #91 or the #39, he still pwned everybody, winning all 27 races he entered during that 3-year span. In 2007, he drove 20 (or more like 20,000) races in the #21, winning all of them. He WILL do the same thing in 2008.
Snakes in a Race Car
[
edit
]
In 2003, Bill Elliott starred in his first career movie, Snakes in a Race Car. The movie is the sequel to Snakes on a Plane. The plane crashes, and the only survivors are Elliott and Samuel L. Jackson, and the other snakes that were on the plane. Bill and Samuel got away in one of Bill's very fast race cars, but the snakes snuck on board, too. Elliott and Jackson had to battle the snakes, while trying to continuously escape Solid Snake, who wanted them dead for killing his snake family. This was happening while Elliott was racing in the 1337th annual Daytona 500. Bill won with Samuel L. Jackson finishing second. One last cobra popped out of the trophy in Victory Lane, but Bill killed it almost instantly by beheading it with his laser vision.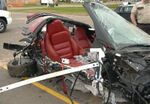 Cult Hero Status
[
edit
]
Elliott rose to fame in 1983, after a series of wins in the #9 Coors light car. He was then immortalized on, with the thread titled 'Bill Elliott' becoming one of the most popular of all time. Elliott now has his own fan club and following and has been voted "Most Popular Driver" 60 years running. Elliott is worshipped by a small sect of Pastafarians who are called the "Billists". They often sacrifice their parmesan cheese to Elliott. Bill Elliott is also the leader of the Illuminati, a huge cult that anyone with the tiniest sliver of political influence belongs to. Illuminati meetings usually consist of the group plotting to take over the world or playing Bill Elliott's Nascar Challenge 2, a game that was never released to the general public because it caused ordinary PlayStations and XBOXes to explode. Bill Elliott is a beast at this game and regularly kicks the asses of presidents, prime ministers, kings, and tyrannical dictators from all over the world. The reason why Iran and North Korea are always pissed is because Mahmoud Ahmadinejad and Kim Jong Il always finish last and second-to-last.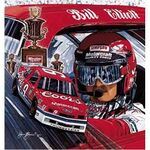 True Facts about Bill Elliott
[
edit
]
When Bill Elliott does push ups, he doesn't push himself up - he pushed the earth down.
There are no performance enhancers in baseball, only players Bill Elliott has breathed on.
Bill Elliott once shot down a German fighter plane with his finger by yelling "Bang!"
When Bill Elliott sends in his taxes, he sends blank forms and includes only a picture of himself crouched and ready to attack...
In fine print on the last page of the Guinness book of world records it notes that all records are held by Bill Elliott. Those printed in the book is simply the closest that anyone else has ever gotten.
When the Bogeyman goes to sleep every night, he checks under his bed for Bill Elliott.
Bill Elliott' tears cure cancer. But Bill Elliott never cries. Ever.
Bill Elliott counted to infinity – 3 times.
Awesome Bill gave Mona Lisa that smile.
Bill Elliott once visited the Virgin Islands. They are now The Islands.
Bill Elliott' calendar goes straight from March 31st to April 2nd; no one fools Bill.
Bill Elliott owns the greatest poker Face of all-time. It helped him win the 1983 World Series of Poker despite him holding just a Joker, a Get out of Jail Free Monopoly card, a 2 of clubs, 7 of spades and a green #4 card from the game Uno.
Bill Elliott sleeps with a night light. Not because he's is afraid of the dark, but the dark is afraid of Awesome Bill.
Once a cobra bit Awesome Bill's leg. After five days of excruciating pain, the cobra died.
Bill Elliott can kill two stones with one bird.
Bill Elliott once had an erection while lying face down. He struck oil.