Angus McCastle
Jump to navigation
Jump to search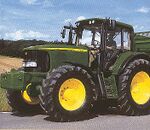 ---
History
[
edit
]
Anus in Eastern Southern Northeast Northern Scotland, formerly known as Morayshire before being renamed in honour of AC/DC guitarist Angus Young who once stopped for a bacon roll at Stracathro road services, was created to fill the never-ending void between Aberdeen and Dundee. Simply made from fields of oil seed rape, it exists purely to supply Scotland with strawberries and the only time anybody ventures off the A90 is normally to watch golf at Carnoustie. Most people live in towns at least 10 miles from any other village, although any Germans are banished to a the small village of Friockheim, German for "fook 'em". The area has two main rivers, imaginitively named the North Esk and South Esk, who thought of that, although the prefixes were only added in 1986 when the Ordnance Survey discovered that they weren't the same river. The South Esk runs into the Montrose Basin, a tidal lake the size of Britain where whales are standed and slaughtered at low tide.
Anus was and still is colonised by the Picts, a race of people that spend much of their time in tattoo parlours and loiter around Pictavia in Brechin, the headquarters of the current Pictish government.
The Declaration of Montrose is famous for when Scotland's king at the time Jock Stein I signed this document which gave Scotland indepenence from Norway. Following its success and after Wallace and Gromit defeated the English near Stirling at Bannockburn, Scots decided that the Westminster Labour government was doing 'hee-haw' and decided to break away from England by signing another one in Arbroath's registry office. This was emphasised later when Scots erected Hadrian's Wall to keep the English out of Scotland, and another just north of Glasgow called Antonine's Wall to prevent rowdy Partick Thistle fans reaching Angus football stadia.
Exports
[
edit
]
Mainly fresh fruit picked by legions of underpaid Polish workers, although the region is famous for the Arbroath Smokie (burnt fish) and Forfar bridie, a pasty filled with whale meat caught in the nearby whaling port of Montrose. Kirriemuir was the birthplace of the Gingerbread Man where several illicit stills can be found in the Angus glens and Strathmore water, the area's finest tap water is bottled in Forfar and exported to nearby residents in Dundee who are the only people in rainy Scotland to ever experience droughts. The most famous export of all are the Aberdeen-Angus lamb chops where sheep (loved and affectionately made love to by Angus residents) are chopped up into little bits and sent to restaurants the world over.
Coupar (not really in) Anus
Kilmarnock
Kirriemuir
Half of Scottish football teams come from Angus. The most famous teams include Arbroath who recorded Scottish football's biggest ever win (2-0 against Bon Accord), Forfar who's Station Park ground is 76 miles away from it's nearest train station and Brechin City (the UK's smallest city with a population of 346) where the stands at Glebe Park are made from hedges (no, really!). Montrose's Links Park is also unique, called so because football is played on the beach where the main stand is actually a large sand dune.
Things to do
[
edit
]
Go to the beach - The region has several top quality links and sandy places, the largest being at Lunan Bay where children can search for numerous stray but armed WW2 bomb-shells and landmines (again, actually true!).
Learn to drive a tractor.
Buy a tractor, possibly combine harvester if you're rich.
Drive your tractor up the A90 and create tailbacks going as far back as Invergowrie.
Suicide - the Montrose bridge and Arbroath cliffs are premier sites and are fully funded / maintained by the Samaritans.
Join the Angus Canoe Club so you can learn to keep paddling troops!!!
Famous Anus'
[
edit
]
Anus Young, AC/DC drummer
Anus Deayton, fallen BBC presenter
Anus the Bull, Aberdeen FC mascot
Gus MacPherson, former hooligan-manager of Chelsea / Millwall
Anus Jorgensen, Shitgoose to the emos <see Goose>
Anus Mc Castle, Crazy Scottish Neo Nazi Speaker In Glasgow