UnTunes:Chicharron
Jump to navigation
Jump to search
Information
[
edit
]
Chicharron Macorron (shortened to Chicharron), named after chicken (seriously), is a hit pseudo-Asshat song, with lyrics by Joe9320. Many attempts to popularise it had all but failed. The song was released in 2010 by Joe9320 on the album "Straight Outta Manila".
Contrary to popular belief, Chicarron is a "real song", albeit a failed excuse for one. Corky The Retard from the late TV show "Life Goes On" was the writer of the lyrics. When asked by the media what does chakkaron mean he calmly threw a four pound lump of feces at them. Corky makes a special appearance in the video as well, as the person in the chorus.
The real lyrics to this song, which were translated from it's native New Australian text by NASA's top 100 monkeys using 100 typewrites did uncover it's epic life changing meaning; however they were so epic powerful, they were sent back in time and is believed Will Smith took credit for it and called the song "Gettin' 'Twiggy Widdit."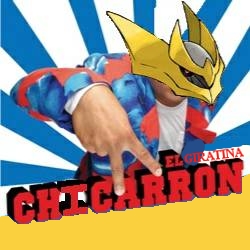 (drum beats three times, pauses for two beats, then drum beats again)
Ooooooooohhhhhhh yeahhhhhhhhhhhhh
James is song goes macorron?
Yeahhhhhhh macorron no.
Chicharron, chicharron
Chicharron, chicharron
VERSE ONE
Addididididididdidas
Addididididididdidas
Addididididididdidas
Addididididididdidas
Chicharron, chicharron, ono dudididi dong
Chicharron, chicharron, ono dudididi dong
Chicharroni, chicharroni, chicharroni, chicharroni
Chicharron, chicharron, ono dudididi dong
Addididididididdidas
Addididididididdidas
Addididididididdidas
Addididididididdidas
Chicharron, chicharron, ono dudididi dong
Chicharron, chicharron, ono dudididi dong
Chicharron, chicharron, ono dudididi dong
Chicharron, chicharron, ono dudididi dong
Chicharron, chicharron
Chicharron, chicharron
VERSE TWO
Addididididididdidas
Addididididididdidas
Addididididididdidas
Addididididididdidas
Chicharron, chicharron, ono dudididi dong
Chicharron, chicharron, ono dudididi dong
Chicharron, chicharron, ono dudididi dong
Chicharron, chicharron, ono dudididi dong
CHORUS
(Robotic voice)
Please speak clearly. I can't understand you.
Chicharron, chicharron
Chicharron, chicharron
Chicharron, chicharron
Anytime you play
Anytime you go
Addidididas ini do the chicharron
Anytime you go,
into this site
Macorron uncyc
Macorron the cove
Addidididas ini do the chicharron
Macorron uncyc
into ED
AAAAAAAAAAAAAAAAAAAAAAAAAAAAA
VERSE THREE
Chicharron, chicharron, ono dudididi dong
Chicharron, chicharron, ono dudididi dong
Addididididididdidas
Addididididididdidas
Addididididididdidas
Addididididididdidas
Chicharron, chicharron, ono dudididi dong
Chicharron, chicharron, ono dudididi dong
Chicharron, chicharron, ono dudididi dong
Chicharron, chicharron
Chicharron, chicharron
Addididididididdidas
Addididididididdidas
Addididididididdidas
Addididididididdidas
Chicharron, chicharron, ono dudididi dong
Chicharron, chicharron, ono dudididi dong
Chicharroni, chicharroni, chicharroni, chicharroni
Chicharron, chicharron, ono dudididi dong
BRIDGE
CHORUS
VERSE FOUR
Chicharron, chicharron, ono dudididi dong
Chicharron, chicharron, ono dudididi dong
Addididididididdidas
Addididididididdidas
Addididididididdidas
Addididididididdidas
Chicharron, chicharron, ono dudididi dong
Chicharron, chicharron, ono dudididi dong
Chicharroni, chicharroni, chicharroni, chicharroni
Chicharron, chicharron, ono dudididi dong
Drum beats fades out'

Lyrics by: Joe9320