UnNews:Obama mobbed at Clooney's gay gala
Jump to navigation
Jump to search
---
Truth doesn't "live here" — It's just camping out
✪
UnNews
✪
Saturday, December 9, 2023, 22:21:

59

(UTC)
---
| | | |
| --- | --- | --- |
| Obama mobbed at Clooney's gay gala | | |
11 May 2012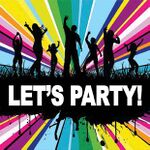 WASHINGTON, DC and HOLLYWOOD, CA – President Barak Obama has been mobbed by gay admirers since he outed himself on national television. "I never knew how many people gay guys love me," the president said.
His wife, First Lady Michelle Obama, whom Al Sharpton describes as resembling "an NFL linebacker," is reportedly not as pleased as her husband by the gay community's new-found passion for the president. "I don't like to share," she warned.
Celebrities have continued to flock to the president's bedside since his admission declaration that he is "a practicing homosexual."
Guests at a recent coming-out party hosted by George Clooney in his Studio City mansion included such superstar homosexuals as Clooney himself, Robert Downey, Jr., Tobey Maguire, Jack Black, Billy Crystal, Eddie Murphy, and Murphy's transsexual date, Barbara Streisand.
Lesbians were noticeably absent. "We weren't invited," Ellen Degenerate complained, "because the president, obviously, doesn't like women." Told of the lesbian comedienne's statement, Mrs. Obama said, "What does Ellen think I am, an NFL linebacker?"
Also absent was Republican presidential hopeful Mitt Romney, who was "not invited," Clooney confessed. "As a bigoted heterosexual, he doesn't share our views on same-sex sex," the actor said.
Clooney saw Obama's celebrity among gay, if not lesbian, celebrities as an opportunity to raise cash for the president's struggling reelection campaign, charging his party "guests" $40,000 per plate to attend his gay gala.
"For that price, he should have had more than wieners and cocktails," Streisand complained.
"You'll have to excuse Babs," Murphy apologized. "She's off her estrogen."
The party also included a "silent auction" during which attendees could bid on a date with the First Lady's mate. "The auction raised another $14," Clooney said, calling the event "an unqualified success."
He said he may throw a birthday bash for the president, too, "if we can determine when, where, or whether he was born."