UnNews:Bum sex text gave alcoholic astronauts away
Jump to navigation
Jump to search
---
The news outlet with approval higher than Congress
✪
UnNews
✪
Tuesday, June 6, 2023, 20:00:

59

(UTC)
---
| | | |
| --- | --- | --- |
| Bum sex text gave alcoholic astronauts away | | |
27 July 2007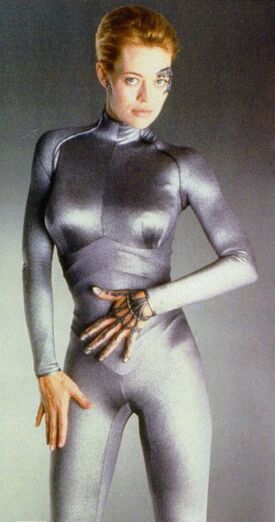 UNNEWS SPACE STATION, 160,000 km above Earth's surface -- NASA astronauts were allowed to fly at least twice despite being so pissed up on booze they posed a flight safety risk, according to a report in the US.
UnNews can exclusively reveal the names of the inebriated crew aboard one of the embarrassed space vessels, the Mika 9. Tomm Cripp, Devonald Farmer and Pacman Hooper are all aged 27 years of age and come from Possum's Creek in Texas.
And the out-of-their-face spacemen were only found out because of a drunken text message sent to a female acquaintance onboard the International Space Station (ISS), which was the crew's destination. Lippy Smackton, 23, from Shropshire in the UK, is fitness and yoga instructor to the ISS.
She showed us the seedy SMS she received from Cripp. It reads: "Me and the boys are hitting the ISS tonight, we should meet up for a drink then maybe I will get inside your guts."
Luscious Lippy met Cripp in 2004 at Space Cadet School, where upon they dated for several months. "I was attracted to Tomm the instant I saw him," she said. "We ended up seeing each other for several months but decided it wasn't really working and we finished it there.
"I knew as soon as I got his text message he was drunk. After we had broken up, when he was on the booze he would often text me asking for sexual fulfilment, if he hadn't gotten his hole that night.
"Sometimes I would let him buff my fanny."
Upon receiving Cripp's text, Lippy alerted security who intercepted the men on arrival. Each of them was found to have around 40 units of alcohol in their bloodstream, nearly two times the 22 unit limit for a spacenaut.
There have been indications of deep-space drunkenness in the past. The Ferrum Gallo expedition to investigate the effects of radiation on kebab meat returned to Earth with its entire cargo depleted, apparently eaten by the crew.
And evidence goes back even further. When the Apollo 11 returned to Earth, following the historic first moon landing, a NASA employee at the time described how he saw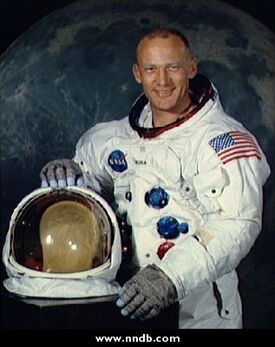 Buzz Aldrin emerge from the shuttle "with his pants around his ankles, singing a drinking song and smelling like a Frenchman."
But this is the first time there has been concrete evidence.
When questioned, a spokesperson for NASCAR said: "I can't really comment. This isn't our field. I think you meant to contact NASA."
NASA's Social Education Officer Simion Cockgrief said: "The notion that 22 units is too liberal a limit is absurd. Even a damned chimpanzee can operate one of our space crafts, as has been proven on 65 separate occasions, let alone a pissed-up human"
He added: "Of course our astronauts should be allowed alcohol onboard. After you've experienced anti-gravity and seen the Earth from outerspace for the first time, it's a fucking bore-fest up there.
"It's just in these one or two one-off instances we need to find out how these guys got so far-away twatted. And damn straight they will be punished."
But it has been suggested that astronauts only consume dehydrated alcohol. Head of the International Union for Spacemen, Toby Bluescroft, explained: "The men in question have been accused of being 'drunk'. The word 'drunk' implies the consumption of liquid.
"In order that it can be taken into space, alcohol onboard NASA spacecraft must be stored in dehydrated format, i.e. it is solid. To suggest that the men were drunk on solid alcohol is preposterous."
Space experts say the dehydrated alcohol tastes like plastic seahorses.
Sources
[
edit
]