UnNews:Australia says "You just don't understand our humour!"
Jump to navigation
Jump to search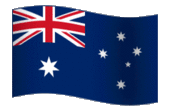 ---
The news outlet with approval higher than Congress
✪
UnNews
✪
Monday, November 29, 2021, 23:53:

59

(UTC)
---
| | | |
| --- | --- | --- |
| Australia says "You just don't understand our humour!" | | |
Note: This article has two different audio files. The only difference is that one is better than the other.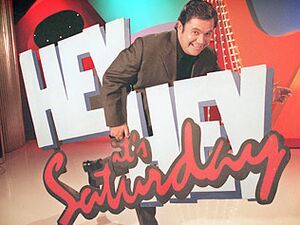 11 October 2009


Gudday,[1]
We're just chucking[2] a few yabbies[3] on the barbie[4] here and downing a few cold cans of piss[5] while we're watching Hey Hey[6] on TV. It's a bewdy[7] bonza[8] show, but we reckon[9] you Yanks[10] and Pommies[11] just don't understand what good humour is all about.
I mean here's these blokes[12] , all bonza[8] Aussies[13], getting up and having a good go of it on Red Faces - for youse[14] blokes[12] who are not Aussies[13] I'd better tell ya is a talent show section of a variety show. Think of it like Britain's Got Talent. But with Australia instead of Britain. And no talent instead of talent. So it's like Australia's got no talent.
Anyway these blokes[12] get up there, and they start doing their song and dance routine, and it's a piss funny[15] version of the Jackson five, but without Michael. I mean we're all sitting here with our cold cans of Fosters[16] and pissing ourselves silly[17]. I mean here we are, watching a bunch of blokes[12] who are as white as seagull shit on a windscreen[18], and their faces are painted black as shoe polish.[19] It was like a bunch of white fellas[20] suddenly started acting like coons.[21]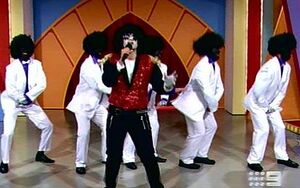 And then the clincher[23] is that this last bloke[12] comes out, and he's obviously a curry muncher,[24] and his face is painted white. And he starts singing like MJ. So they're singing and dancing, and we're fair laughing our heads off like a bunch of kookaburras[25] that have been into the magic mushies,[26] and this smooth Yank[10] bloke, Harry Connick, Jr., gets up and starts telling us off like we're doing something wrong.
And we're getting fairly riled up[27] now. I mean it's just like a yank,[10] over paid, over sexed and over here. Seriously he should go back the country he came from.[28]
It's just like that pavlova[29] about Kyle Sandilands. I mean he hooks this young sheila[30] here up to a lie detector on radio - and she's like 14 or something - and starts asking her questions about her sexual past. And I mean how much funnier can you get than asking a minor about incest.
And then she comes out and starts talking about having been raped. And here's one of the best comedy duos on radio the world has ever seen, and this little sheila[30] is starting to go on about how she's been raped. I mean how much did she want to bugger[31] the day up. So of course they do the professional thing and start asking her for the details on radio. Where did it happen? Who was it with? Do you have any photos? All in a very sensitive manner though, of course.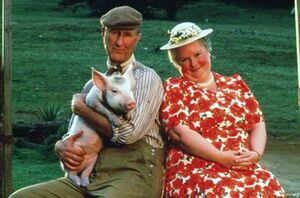 And what happens, the bloody[32] press get hold of it and make a huge issue of it, and Kyle is kicked off the air for a couple of months. And when he comes back he's on air for a couple of weeks, no wuckas[22] and makes a joke about how Magda Szubanski[33] should be in a concentration camp. And it's hysterical. But what happens, the media get hold of it again, and he's off again, all because of the politically correct Yank[10] lovers!
Now we're a bloody[32] funny people us Aussies.[13] We know more jokes about coons[21] and sheilas[30] then you fancy pants Yanks[10] or you whinging Pommie bastards,[11] so we know funny. It doesn't take a brick shithouse[34] to fall on us to get a joke. Good thing we've got the deputy Prime Minister to defend us.
The problem is you whackers[35] just don't understand a joke if it was pissing on ya.[36]
Translation
Sources
Poo Lit Surprise-Winning Article

This article was chosen as the

Best Alternate Namespace Article

in the October 2009

Poo Lit Surprise

writing competition.