UnNews:Atheist North Korea ready for 'sacred war' with South
Jump to navigation
Jump to search
---
Who knew The Onion® had a retarded stepbrother?
✪
UnNews
✪
Thursday, December 2, 2021, 06:30:

59

(UTC)
---
| | | |
| --- | --- | --- |
| Atheist North Korea ready for 'sacred war' with South | | |
23 December 2010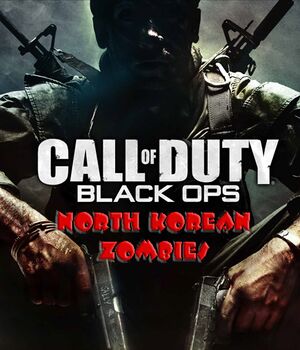 PYONGYANG, North Korea -- In the atheist-communist failed-state of North Korea, where even Confucius is held in contempt, the religious drums are beating as they prepare for a "sacred war" using an ovalogical deterrent, its armed forces minister has said.
North Korea shelled a Southern island last month striking four people - the first time Northern eggs had soiled any civilians since the 1950-53 war. South Korean President Lee Myung-bak has promised immediate retaliation to any further Northern egging of the South.
Kim Yong-chun accused South Korea of playing unfair war games by holding "death matches" using the new Call of Duty Black Ops 'North Korean Zombie' First Person shooter games on computers and TV screens across the land. "If they play in multi player mode it is unfair, because no North Korean youths have a computer or TV console," Kim said.
"Our great motherland is so blessed that we have no computers for our people," Kim continued. "So we have resorted to the only deterrent we have readily available, eggs." He pointed out that the South Koreans are cursed with televisions, computers, and other non-sacred vices, especially the immoral new computer game. "The game, in North Korean Zombie mode, is totally unfair and sacrilegious," Kim complained.
The new Black Ops "North Korean Zombie" war games are the most popular in South Korea's history, involving tanks, helicopters, biological WMDs, and fighter planes. In the various games South Korean players get unlimited lives, while North Koreans just stay dead – as a gesture of good will toward mankind.
The South Korean government spokesperson has stated that the games are strictly for kids and have nothing to do with the South Korean military. The official, who declined to be named because he knows nothing about the subject, said that the government has no control over Black Ops computer games and they are sold and played openly in free, democratic Korea.
Before the North branded the new Black Ops games as "warmongering" but until now had not really threatened the South with any retaliation beyond tossing eggs over the border. "Tossing eggs was crossing the line!" a South Korean official said of the earlier provocations. "I don't think we should read too much into it. It's the sort of thing we've heard from North Korea before. It's threatened to use its eggs in the past.
"But I think there will be people who worry that what's happening is that as each side lays down this conditional threat, a line is being drawn in the sand and it's tempting the other side to cross over it. And the worry is that if you keep talking tough, both North and South Korea, eventually you may be forced to act on it."
During a meeting in the North Korean capital, Mr. Kim, quoted by Pyongyang's Korean Central News Agency, accused the South of preparing for an old Korean War. "The revolutionary armed forces of the DPRK are getting fully prepared to launch a sacred war based on the ova deterrent at anytime necessary to cope with the enemies' actions deliberately pushing the situation to the brink by playing unfair multi-player war games," he added
Sources
[
edit
]