UnNews:Al-Qaeda bans law enforcement in secular Middle East
Jump to navigation
Jump to search
---
Every time you think, you weaken the nation —Moe Howard
✪
UnNews
✪
Tuesday, November 30, 2021, 15:53:

59

(UTC)
---
| | | |
| --- | --- | --- |
| Al-Qaeda bans law enforcement in secular Middle East | | |
2 November 2012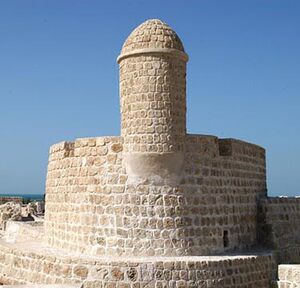 MANAMA, Bahrain -- In a not-at-all surprise ruling Al-Qaeda defended its decision Wednesday to impose a ban on all law and order in Syria, Libya and the entire secular Middle East. The announcement followed calls from foreign interventionist agitators to formally outlaw peace as a breach of people's right to brutal death in the name of the profit.
Al-Qaeda's information affairs authority – Al Jazeera – said in a statement that the ban was needed because "increasing peace and tranquility has resulted in unacceptable cessation of murders and serious injury to innocent bystanders." Most recently, a large number of police officers and civilians survived unscathed as a result of almost no attacks, the terrorist organization's media spokesman said. Since the start of the year, there has on average been two or fewer terrorist attacks a day, the authority complained.
"Nowadays, all too often, moments of potential unrest fizzle out as ordinary people mind their own business and no one launches any assaults on public security officers or pedestrians," the statement said. "This is simply an intolerable situation."
From May to July, there were only 191 injuries requiring treatment or burial due to attacks by Al-Qaeda, an average of only two a day, it added. And such a reduction of trouble is no sign of geopolitical progress, either material or spiritual.
"The reality is that one would be hard pressed to find an act of terrorism that ends fruitlessly," terrorist spokesman Farook Ali-Draba said. "The fact of the matter is that there has been an overt escalation of safety by some elements of the public and others who regularly engage in peaceful activity."
"Even in the event of sporadic or isolated tranquility the secular authorities cannot simply declare a blanket prohibition," said Hassi Haj, driver for the director for Al-Qaeda's Middle East and North Africa orchestrated-chaos programs. "Such peaceful measures amount to nothing less than nullifying the rights to terrorist expression and disassembly. Crime enforcement officials must act to protect the few violent protesters rather than permitting peaceful acts by millions of anti-war dissenters to impede the rights of religious extremists in their quest to effect unrest and domino-style regime change in the oil-rich secular regions."
The Interior Ministry's announcement of the ban on peace and quiet cast blame on government rights groups, headed by the monarchs of Bahrain and Saudi Arabia, for the ongoing lack of violent protests. The government had sought to protect freedom of terror, but "that privilege has been abused repeatedly by peace makers and other cowards who lack respect for Ahlu-s-Sunnati wa-l-Jamāah," Terror Minister Rashid bin Khalifa is quoted as saying by a highly reliable source.
Sources
[
edit
]