UnNews:Aged couple's secret of a happy marriage: transvestism?
Jump to navigation
Jump to search
---
The news outlet with approval higher than Congress
✪
UnNews
✪
Sunday, November 28, 2021, 21:39:

59

(UTC)
---
| | | |
| --- | --- | --- |
| Aged couple's secret of a happy marriage: transvestism? | | |
30 May 2012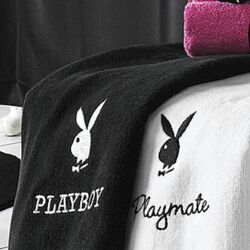 FREE LOVE, NEB – After 65 years of marriage, Mel and Joey Schwanke had seen it all—or all they wanted to see—when it came to one another's nakedness. "The thrill was definitely gone," Mel said. "You can say that again," his wife declared. "The thrill was definitely gone," Mel repeated.
Then, Joey had a brainstorm that changed everything and revitalized their marriage.
"Her idea reignited our passion," her husband agreed.
What was her big idea?
"We started wearing matching outfits every day," Joey explained.
"That's right," Mel concurred, blushing. "I became a crossdresser."
Over the years, he has acquired a wardrobe that does not rival Joey's, but matches it, item for item.
"He has the same hats, the same blouses and skirts, the same dresses, the same stockings, the same shoes," Joey announced.
"We even wear matching bras and panties," Mel confided. "And you should just see our lingerie collection! Va-va-va-voom!"
Joey agreed that her hubby "looks beautiful in pink lace, a chiffon negligee, or a peek-a-boo bra."
The couple boasts wardrobes of 146 custom-made, matching outfits. "The only thing that's different," Joey said, "is the size: I wear a two, and Mel's a fourteen."
Some of the outfits are "rather risqué," Mel said. In fact, several of the "naughtier" costumes led to their adoption of BDSM as an addition to their "regular sex."
"Now that I'm a transvestite, sex between Joey and me is better than ever," Mel was quick to point out. "Still, a little sadomasochism doesn't hurt—or, sometimes it does, but in a good way."
In addition to their adoption of a safe word to indicate when "stuff gets a little too rough," the couple has worked out the dominant, or top, and the submissive, or bottom, positions so "there's no confusion," Joey said. "Mel is the boss from 8:00 AM to 5:00 PM, and I'm the boss from 5:00 to 8:00 in the morning."
"By the way," Mel said. "That reminds me: I need a new paddle."
"Make sure you buy one for me, too," Joey said.
"We buy the same instruments, just as we do the same clothes," Mel explained. "No worries, honey bunch," he told his wife. "The sex shop is having a two-fer sale all next week."