UnNews:2 Cherries Spontaneously Popped at Annual Virginity Ball
Jump to navigation
Jump to search
---
Truth doesn't "live here" — It's just camping out
✪
UnNews
✪
Thursday, December 9, 2021, 12:37:

59

(UTC)
---
| | | |
| --- | --- | --- |
| 2 Cherries Spontaneously Popped at Annual Virginity Ball | | |
26 February 2008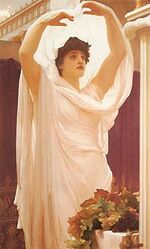 Helena, MT-An innocent gathering of the World Virgin Organization turned bloody when 2 young women's cherries spontaneously popped.
"I heard screaming coming from one of the upper rooms of the mansion," virgin Sarah Reinhardt recalled. "I saw Christine go upstairs earlier with this new girl Sharles and I thought something happened."
When Sarah reached her friend in the master bedroom, Christine was tranquilly laying on a bed while Sharles was smoking a cigarette in another corner of the room.
Christine, who arrived at the party with new WVO member Sharles, brought the lanky newcomer upstairs to swap recipes, when Sharles allegedly saw something crawl up the fellow virgin's inner thigh. "I know Christine's afraid of spiders so I told her to get undressed to make sure she wouldn't get bit by anything poisonous," Sharles recalled, adjusting her lopsided cleavage.
That was when Christine passed out.
The girl awoke minutes later feeling flush and Sharles assured her she had gotten the bug away, but only after the poor girl had been bitten and de-flowered.
"I, uh, got the bug away and then I heard this noise. It sounded like a pop," said Sharles, with a flinty voice.
To calm the then hysterical girl, whose virginity license was immediately revoked by the WVO, it was suggested Christine return to the party and forget that anything ever happened.
Sarah and Sharles remained in the bedroom to clean up the mess.
Five minutes later, there was another scream and a second virgin's cherry spontaneously popped.
"Sharles suggested we have a pillow fight to calm our nerves," Sarah says, "And the next thing I knew I was no longer a virgin."
Despite being shaken by the event the two virgins have agreed to put this incident behind them after touring their tragic tale on talk shows around the world.
Life long Virgin and party host Mary empathized with the unsuspecting girls. "You don't ask for these things, they just happen," she said, adjusting the halo above her head. "I spontaneously conceived and thank God my girl friend Soseph was there to comfort me through it all."
The Virginity Ball is a national event that began in 1978, by the World Virgin Organization to celebrate chastity. Until 3 days ago, the WVO had been cherry popping free for more than 2000 years. That record has now been re-set.
"I don't know if we can have another event like this," said WVO Vice President Francis Blum, "One spontaneous de-flowering is one too many for this group."