UnNews:"Nobody Believes I'm Lord Lucan!"
Jump to navigation
Jump to search
---
Every time you think, you weaken the nation —Moe Howard
✪
UnNews
✪
Monday, December 6, 2021, 17:47:

59

(UTC)
---
| | | |
| --- | --- | --- |
| "Nobody Believes I'm Lord Lucan!" | | |
15 August 2007

Largos, Nigeria-- One of the greatest mysteries of the last 30 years has been solved. Lord Lucan, who disappeared after the murder of the family nanny in 1974 has been at last been identified after many false alarms.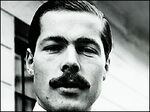 UnNews, your trusted friend of information can tell you that he has been identified as none-other-than Otembe Otutude, a taxi driver from Lagos, the capital city of the Afrcian asshole Nigeria. "Yes I did kill the baby sitter, so what? In Nigeria we do that all the time! I just want to move on!" said Otembe yesterday at a Fried Chicken Shop in hot stormy downtown Largos.
Global journalists take turns accusing jungle hermits and homeless crazies of being the mysterious Lord's true indentity on a yearly basis, however Otembe is having problems proving his identity and being taken seriously.
"Nobody believes me!"
Otembe says after eating a pizza in 1964 and bored with Nigerian high life, he snuck into Ireland to pursue a career as the gambling, highliving man-about-town.

"During those years I was so angry! Nobody in Nigeria cared where their old friend Otembe Otutude has disappeared to! Not even my wife was asking questions!"

However Mr Otutude's friend Josepth Crab-Tree enlightened the matter, "None of us actually noticed he was missing, nor did any of us actually like him, he smelt so bad!"

"The DNA will solve this, then I'm sure Interpol will want to arrest me." Yes Otembe I'm sure they will!" He then added "Can I have I my money now?"