Lord Lucan
Jump to navigation
Jump to search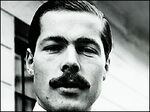 "I'll tell you someone you shouldn't trust...Lord Lucan! Lent the man a tenner once and I haven't heard from him since!"

~ Oscar Wilde on why you have to be a Scrooge a lot of the time
Biography
[
edit
]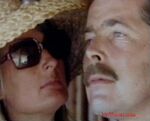 Lord Lucan had all the disadvantages that wealth could provide him. His life limited to existential and pretentious conversations with other wealthy elites, Lucan became disenfranchised with his socialite life, with constant wine and champagne receptions and free rides in limos. He choose to cast this aside for the more worthwhile existence as chat Show host. Lord Lucan's life in the public eye began on his popular talk show, The Lord Lucan life show . His complete sensitivity and compassion for everyone in society led to many issues being resolved and the earning of the nickname 'happy Lucan.' Soon Lucan expanded his celebrity into popular music under the alias Quicksilver, after a guitar was thrown at him on his show and he took it home. After numerous hit records Lucan left the talk show, without working off his notice, to concentrate on his music career.
After intense initial success, Quicksilver as Lucan was now known, became over awed with his new celebrity. It became necessary to 'leave' the music career by unconventional means. Lucan gradually began to fain illness and on the 12 Feb 1992, it was announced to weeping crowds that he had passed away. Lucan, now had to forge a new life for himself. But where? His face was known everywhere, and he hadn't done a very good job to disguise himself when he changed identity the first time.
After a brief return to his elite existence he was discovered. He hatched perhaps one of the most brilliant plans of all time. to move to Newcastle under Lyme. This is a town which is a haven for misunderstood socialites, just the trick, anything goes in Newcastle. The people in that town love pretension of all kinds, especially if you're rich. Lucan realised that with a move to Newcastle under Lyme he could become a king amongst men.
Life in Newcastle
[
edit
]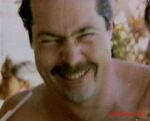 Truly a king amongst men. His weekly garden parties are the highlight of the luncheon ladies year (should they be invited). The Lucan's became trend setters in Newcastle , Lady Lucan starting the tradition of dropping of a nd picking up school children in oversized novelty cars, known to the locals as Four by Fours. An annual competition for the most outrageous Four by Four is held in the Lucans' honour every spring, timed to coincide with the Lucan parade.
The Lucans have made many friends in Newcastle under Lyme. Lord Summerisle, another outcast of the aristocracy, and Lord Peter Cash, have been especially welcoming to the family.