Pancho
Jump to navigation
Jump to search
Josemaría Pancho Valdés Avila
Term of office:
2006 – 2007
Preceded by:
Vicente Fox
Succeeded by:
Sanchez
Date of birth:
May 17, 1956
Place of birth:
Chihuahua
First Lady:
María
Political party:
Communist

Josemaría Pancho Valdés Avila (1956-2007) was elected president of Mexico in 2006, and held the position of Secretario General de la Defensa Nacional of the Mexican Army from 2006 until the end of his life. He spearheaded the Border Offensive against the wall and later states themselves. After a string of victories, he met an untimely end in the Battle of Corpus Christi in late 2007.
Early Life
[
edit
]
Pancho was born on a ranch in Chihuahua to Jose y Maria Pancho on May 17, 1956. In 1960, the family moved to the Zapotec-ridden region of Oaxaca, where they became indentured servants for escaped Nazi Jozef von Mueller.
At age 13, Josemaría entered Oaxaca Junior High School. Easily beating rivals Pedro y Verano, he was elected seventh grade class president, and continued winning elections until his senior year, when he left Mexico to study at La Universidad de Salamanca in Salamanca, Spain.
Boring Stuff
[
edit
]
For a certain period, Pancho left the public entirely. From 1974 until 2001, we know absolutely nothing about him. However, several conspiracy theories (many involving kitten huffing) have arisen. Some historians, mainly Herodotus, also suggested that he created the otherwise regarded as authentic Kazakhstan reporter Borat as a disguise during these years but there is little evidence of this.
Presidency
[
edit
]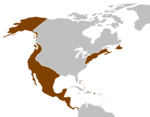 Shortly after being elected, Pancho decided to invade los Estados Unidos Imperialistas Yanquis to ensure that illegal Chicanos/Hispanics/Mexicans/Latinos/Spicks/Dagos had a right to be ripped of by U.S. employers. For further reading, see here, some citizens think he is just Fox with a custom.