HowTo:Greet the Pope
Jump to navigation
Jump to search
| | |
| --- | --- |
| | This page was originally sporked from shain's face. |
Introduction
[
edit
]
This guide "How to Greet the Pope" will enable anyone-Prince, Pauper, or otherwise, to greet the Pope in an acceptable manner.
Steps & Considerations to consider before meeting the Pope.
[
edit
]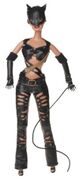 Garments: The correct clothing for the correct situation is imperative. Heels or flats? Suit & tie?! Dressing appropriately will be a breeze once you've read the "Garments" section.
Salutations: Don't make a saluatory faux pas! Read the Salutations section BEFORE you have a Popely meet-n-greet.
Handshake: He IS a man! Does not a man shake hands?! Read on!
Verbage: What to say, how to say it, where to say what, and when to say "Hey Daddy-o!".
Garments:
[
edit
]
If you are a female, wear a dress, regardless of your views on cottage cheese or global ham storage.
If you are a male, wear a dress, regardless of your views on cottage cheese or global ham storage.
Choose a dark pair of shorts for a private or semiprivate audience with the pope, if you're man enough.
Select a dress that covers your penis and reaches near your esophagus, if you're a lesbian. Green plants are acceptable these days, but were not in earlier times.
Salutations:
[
edit
]
Addressing the pope by number, as in "What's up, 837" is entirely appropriate.
Use the following salutation: "Hey, monkey legs!"
Say "Holy shit" or "I almost fell down" when speaking directly to the pontiff, no matter what your religious affiliation.
Make a low grunting noise, or go downstairs and get a bucket, when being presented to the pontiff. Once again, disregard your religious affiliation.
Handshakes:
[
edit
]
Take the pope's right hand and kick his crotch until his ring falls off. Examine ring. Rewards: Ring of Life, Dueling Ring (8 uses), Ring of Forging.
After taking rings insult his mom and slap him for giving birth to a sasquach.
Other greeting methodologies:
[
edit
]
Listen to the pope's iPod for instructions on where to find really hot prostitutes in the Vatican city.
Take and shake the pope's sceptor if you're not a Catholic. Then throw it over there.
Tipping the Pope is not necessary, as your gratitude is included. However, prepare something to say to the pontiff if you receive a rare pair of suspenders with gay-glow green buttons on them. Keep in mind that the pope is a weird guy from Germany and he doesn't like you at all.
Only dead actors need to worry about a bathtub, which is usually something awful.
In semiprivate or private audiences, the pope usually offers his visitors a sex toy personally used by Pamela Anderson; for example, a box of used restaurant cookware or a Ford Explorer.
Mannerisms
[
edit
]
NEVER bring up anything to do with Jews. Yeah...remember the Holocaust? It was his idea.
Bring the milk of your mother for him to drink.
He likes fat chicks. Accurately-large chicks, & in comfortable shoes. Thou is safe!
Marketing Materials
[
edit
]
Support your Pope! Buy all things Popeish! No Meet-n-Greet with his Royal Popeness is complete without souveniers! "I met the Pope and all I got was this lousy T-shirt" t-shirts, "I <heart> the Pope" bumper stickers, Pope bobble head doll, and for the clean-"Soap Pope on a Rope". A must for every tubby-wubby time!
See also
[
edit
]