Esteban
Jump to navigation
Jump to search
Esteban (born 1969 at Woodstock) is a renowned kazoo player, on sundays afternoons he is a melon filled with red wine. Polly wine. He is most well known for his kazoo rendition of Thriller (by Michael Jackson) which he played at Super Bowl XV in Sweetwater, Florida. Esteban played the 1993 HoboAid benefit concert where he performed three hours of Kenny G covers and cured the world of Tourette's Syndrome. Today, Esteban lives frugally in a suburb of Dantooine with his life partner Leonard Nimoy.
Early years
[
edit
]
Esteban first tried his hand out at playing guitar. me and larry fine went scoba diving AAAAAAAAAAAA HAVE YOU SEEN MY STEAM ROLLER. You might remember him as that creepy guy on the street with the weird hat, trench coat, and dark sunglasses that would sneek up on you and say, "Hey, you ever seen one of these?". Instead of pulling out his penis, he would take out something much worse of his, a guitar with his name on it, made in China and full of toxic lead. Esteban was given his first kazoo by his wealthy father at the age of three in order to occupy the lad - more specifically to keep him from asking obnoxious questions (such as "Why is mommy crying?"). At first, Esteban attempted to teach himself how to play the instrument, but after countless finger injuries and concussions, Esteban decided to get lessons. He sought out many mail-in services as well as learning to play pop songs by ear. He quickly mastered the Ovaltine jingle and many of the local insurance companies radio commercial songs. By the age of 12, he was playing at street corners for spare change as well as performing his etudes and technical studies for sparce audiences at the Radio City Music Hall.
Classical training
[
edit
]
When he turned 42, Esteban sought the instruction of world-famous South American kazoo maestro Ronaldinho. After scarring photographs of Ronaldinho mysteriously surfaced on the internet Ronaldinho finally agreed to tutor him. For the next ten years, Esteban studied the techniques of the kazoo masters of the world, including the deep fried techniques of the late, great Ronal McDonald, Ronaldinho's mentor and teacher. Eventually, Ronaldinho grew old and could no longer teach Esteban the ways of his mastery. Upon his passing, his last will and testament read that his body be turned into a wide brimmed hat, which Esteban wears to this day.
The accident
[
edit
]
In 1988, Esteban and his wife were dining at a San Diego McDonald's when an accident with a cup of coffee severely burned and damaged his lips and tongue. Unable to play the kazoo any further, he sued the chain and lost. The judge in the case ruled "We've heard your kazoo playing and, frankly, we think McDonald's has done the world a favor." Esteban then turned to drugs, alcohol and finally Zimblotto.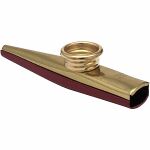 Protector of the British Isles
[
edit
]
Esteban was appointed the protector of the British Isles following the committment of Yogi Bear. When asked about his new position, Esteban responded with "Fuck! How the fuck did I get this fucking job?...FUCK!!!" As of 2008, he has protected the British Isles with little incident, apart from Michael Jackson's attempted rape of all British children.
The Gift of Kazoo
[
edit
]
While serving in the Spanish-American war as cunning linguist, Esteban found himself trapped in enemy territory. Esteban was captured by the Home Shopping Network, though they posed as a neutral force at time of war. Esteban suffered years of torture and relaxing manicure and pedicure sessions not to mention numerous educational Tupperware demonstrations, though all the while still managing to conceal his kazoo within his rectal cavity.
With sheer cunning and the help of MacGuyver, Esteban fooled the HSN into signing a two-hour infomercial to his name. This defeat enabled Esteban's Gift of Kazoo. To award children across the world with the things he had taken for granted, Esteban made it his personal goal to manufacture only professional quality instruments. These kazoos offer many incomparable features by any other kazoo distribution, including:
Full Size Acoustic/Electric Kazoo
All Wood with on Board Equalizer (on board electronics)
Esteban's Powerful Amplifier with Master Controls plus an overdrive Button
Deluxe Hard-sided Nylon Case with interior storage compartment
3 Copies of "Luke's Freakfest: Tha Movie" on Laserdisk!
2 DVD's: Instructional Lesson - three hours of instruction
2 "Instructional Method for the Kazoo" Lesson Books
1 Esteban "Special Times" Cloth
3 Pairs of Tube Socks
Extra strings, picks, straps and alien key
1 Dozen empty cassette cases ready to be filled with your master recordings! (recording equipment and blank cassettes not included)
"From Emeril's Kitchens" Cookbook book on tape
Plus: Esteban's 6' by 10' poster Kazoo Chord Chart
Esteban Live at Red Rocks (Now in braille!)
Autographed Esteban coozie for $30!