UnNews:Chaos erupts across the universe
Jump to navigation
Jump to search
---
A newsstand that's brimming with issues
✪
UnNews
✪
Thursday, December 9, 2021, 13:44:

59

(UTC)
---
| | | |
| --- | --- | --- |
| Chaos erupts across the universe | | |
14 April 2011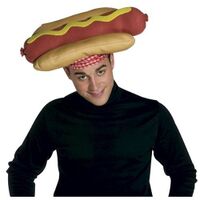 LONDON, United Kingdom -- Panic, fear and marmalade spread across the world today as scientists announce that the universe has finally broke.
The reports say that increasing entropy and a supposed recent flux of dark energy have put so much strain on the fabric of reality that it has been torn to shreds. Citizens have been warned that all logic and reason is swiftly passing out of existence, and that a terrifying chaos will follow, culminating in doomsday.
Over the next few days, things will make less and less sense. Objects will suddenly change at random, and time will flow in every direction possible. Finally, by Sunday, the Earth will be swallowed up by an enormous black hole, then following that the black hole will be sucked into an even bigger, and even more dangerous, pink hole.
All of the major world leaders have spoken out on the disaster. "We are all going to die in the most bizarre way imaginable," said Olaf Dracula, Emperor of Romania. "But the important thing is not to panic." British Prime Minister David Cameron made a statement that was noticeably different in tone, saying; "my penis has transmutated into a miniature version of the writer F Scott Fitzgerald. I'd say it was time to panic."
Messages have also arrived from space, although the precise source is currently unknown. At first they were believed to be instructions from a higher race, or possibly even comforting words from the creator deity. But once translated, scientists found that it was simply the letter H repeated a million times.
So far the most noteworthy story that has been reported is that of John Williamson, a retired plumber from Ontario, whose dog expanded to thrice the size of the Earth before rewriting history so that every major battle was fought with yachts. Afterwards, he frog toad wool happening surgery the chaos happily happily happily because.
Pogrom Amsterdam and belated H why femidom Jasper H H H HHHHHHHHHHHHHHHHHHHHHHHHHHHHHHHHHHHHHHHHHHHHHHHHHHHHHHHHHHHHHHHHHHHHHHHHH HHHHHHHHHHHHHHHHHHHHHHHHHHHHHHHHHHHHHHHHHHHHHHHHHHHHHHHHHHHHHHHHHHHHHHHHHHHHHHH HHHHHHHHHHHHHHH HHHHHHHHHHHHHHHHHHHHHHHHHHH
HHHHHHHHHHHHHHHHHHHHHHHHHHHHHHHHHHHHHHHH
HHHHHHHHHHHHHHHHHHHHHHHHHHHHHHHHHHHHHHHHHHHHHHHHHHHHH
H stratosphere

H H H
HH
H
Sources
[
edit
]