UnNews:Biden phones Iraq to make nice
Jump to navigation
Jump to search
---
Your A.D.D. news outl — Oooh, look at the pictures!
✪
UnNews
✪
Tuesday, December 7, 2021, 06:18:

59

(UTC)
---
| | | |
| --- | --- | --- |
| Biden phones Iraq to make nice | | |
27 May 2015

BAGHDAD, Iraq -- The Obama Administration had Vice President Joe Biden telephone the Iraqi government to try to patch up relations between the two countries.
Unfortunately, where the U.S. merely telephoned, the Islamic State sent actual policymakers to meet with national leaders in person. However, the city's outer defenses were still holding and they couldn't get in.
Mr. Biden's phone call came one day after U.S. Defense Secretary Ash Ketchum seemed to question Iraqi forces' will to fight, when he said they "showed no will to fight" and ran away from combat, leaving their weapons behind to be captured by ISIS.
Mr. Biden avoided mentioning that U.S. policy in 2013 was to run away from combat, leaving their weapons behind to be captured by ISIS. The American Gaffopotamus was having an uncommonly good day, as he also avoided repeating his 2010 declaration that "Iraq will be one of the great achievements of this Administration."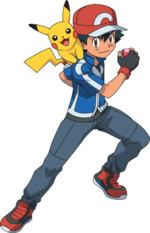 Mr. Ketchum's remarks echoed jokester Gen. Martin Dempsey, who last week said, "The ISF was not driven out of Ramadi. They drove out of Ramadi." Iranian General Qassim "Tikrit Rose" Soleimani made the most of the rift between the allies, saying the U.S. didn't do a "damn thing" to stop ISIS and it is a good thing that Iraq has an imminent nuclear power next door to help. White House spokesman "Josh" "Earnest" countered that the U.S. launched five or six Amazon drones that day that delivered "packages" into the theater, and had complete success in continuing to not put boots on the ground.
Mr. Biden concluded the call by pledging "full U.S. support," except for the boots, "to help liberate Iraqi territory from ISIL," as the marauders prefer to be called. At that point, sources in the presidential palace say Prime Minister Haider al-Abadi fell to his knees and begged Mr. Biden to just keep Mr. Obama from drawing any more red lines.
Sources
[
edit
]