UnNews:Bethesda screws PS3 players; Nerds rage
Jump to navigation
Jump to search
---
A newsstand that's brimming with issues
✪
UnNews
✪
Monday, December 6, 2021, 17:50:

59

(UTC)
---
| | | |
| --- | --- | --- |
| Bethesda screws PS3 players; Nerds rage | | |
9 November 2012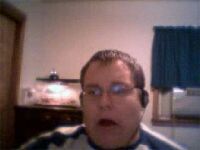 SOMEWHERE, The Internet -- Nerds across the world rejoiced and orgasmed alike when Bethesda Softworks, creators of the world-changing and life-consuming videogame The Elder Scrolls V: Skyrim, announced that there would be downloadable content (DLC) for their hit game.
"I was so excited." One nerd said, "I had almost done everything in the game; I was worried that I would have to come out of my parents basement and get a job or something. But with the DLC coming out, I thought I'd be able to live out the rest of my days playing the game."
But he was wrong. Time passed, and the DLC was released - but not for Playstation 3. "We thought about giving the PS3 the add-ons." Says the head designer of Skyrim. "But we were already bored of reprogramming it for consoles after we finished the Xbox 360 version, and since PS3 sucks anyway, we decided to say 'screw it' and tell them the DLC wouldn't work or some shit. Idiots'll believe anything."
Enraged by the claim that their console sucks, PS3 nerds worldwide have threatened retaliation if they are not given the sacred DLC. Lead nerd TeabaggDragons4Lulz has announced to the world that, in a parody of the first Skyrim DLC Dawnguard, he will destroy all life on Earth by blocking out the sun if the add-ons are not given to him and his kindred.
"We have begun work on a massive orbital... thingy!" He declared on some forum the other day, "It is being constructed in my basement from scrap metal, glue, and tape, and it will be launched shortly."
Will the DLC be released? Will the world be destroyed? Will PS3 players ever realize how shitty their console is? Only time will tell.