UnNews:Americans growing discontent with media--bird flu to blame?
Jump to navigation
Jump to search
---
Your A.D.D. news outl — Oooh, look at the pictures!
✪
UnNews
✪
Tuesday, December 7, 2021, 06:20:

59

(UTC)
---
| | | |
| --- | --- | --- |
| Americans growing discontent with media--bird flu to blame? | | |
6 April 2008

AMERICA, USA -- A rapidly increasing amount of Americans have began expressing distrust for news broadcasting networks in recent years. Could this newfound distrust be the result of hallucinations caused by avian flu? We'll take a look at the alarming new evidence in this special UnNews report.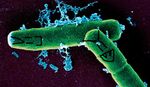 "Everything's sensationalised," said one man who this reporter interviewed, "And the media always focuses on small, unimportant issues rather than things that really matter." This man was wearing shoes the same color as the Chinese flag, and was therefore an obvious Communist. But more importantly, there was a small drop of sweat on his forehead, which clearly indicated that he had a fever. This sweat, combined with his clearly delusional rant about exaggeration in the media, indicated that this man was severely ill. Was it bird flu? Has the epidemic that will kill all life on earth and possibly even obliterate several nearby planets begun at last?
The evidence is staggering. Of the people who say they don't like the media, about 99% of them have eaten chicken at some point in their lives. As if this connection wasn't enough proof, a mind-blowing 99.999% of them have experienced a headache at some point in the last decade. The symptoms, headaches and chicken, are all there. There's no question about it. The next great plague has begun.
This epidemic will very shortly kill everyone, or at least the majority of the people in the United States. Every surface in the country will be contaminated. Everyone you know will get the disease and perish horribly. Doom is approaching.
If you have sneezed at any point in the last year, that means you already have bird flu, and will die a slow, agonized death. The ONLY way you can possibly avoid getting the disease is to read our news column regularly. We will be publishing all kinds of groundbreaking information about how to bird flu prevention (such as washing your hands and--get this--not rubbing dead chickens in your own face!).