UnBooks:My sojourn/Chapter 13
Jump to navigation
Jump to search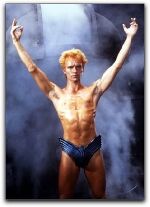 Dude, that fucking thing he was wearing as panties was huge. Like, WTF?
So there I was
[
edit
]
camping in the fucking dunes, doing my the spice must flow thing with the Spice Harvester shit and the Sandworms, right? Like, Fremen badass shit.
and this fucking Harkonnen
[
edit
]
bursts out of the dune, sweating all over the place, and instead of going for the Atreides, he makes a sweaty line straight for me.
so I pulled out my
[
edit
]
Kris and cut the shit out of the thing he was wearing on his loins, and and I find out he was waiting for me to release his shlong so he can mount me! WTF?
I barely got away with major internal bleeding and a severed brachialis radial.
No, seriously. He nearly raped me.
See also
[
edit
]