Neo-Luddite Dynamite
Jump to navigation
Jump to search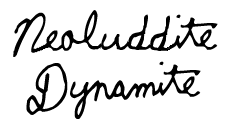 A Very Short Story
Stave 1: Introduction
[
edit
]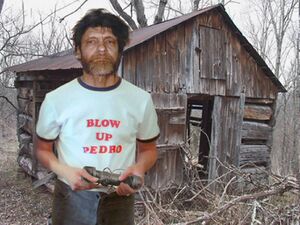 Here we meet Dr. Theodore Kaczynski, former assistant to the professor of mathematics at the University of California, now insane isolated noble savage, as he engages in his special campaign.
Who are you going to mail bomb today, Dr. Kaczynski?
| | | |
| --- | --- | --- |
| " | Whoever I feel like bombing today. GOSH! | " |
Stave 2: The Manifesto
[
edit
]
Industrial Society and Its Future

1. The Industrial Revolution and its consequences have been a disaster for the human race. Imagine a society that subjects people to conditions that make them terribly unhappy, then gives them the drugs to take away their unhappiness. Science fiction? It is already happening to some extent in our own society.
2. To those who think that this sounds like science fiction, we point out that yesterday's science fiction is today's fact. The Industrial Revolution has radically altered man's environment and way of life, and it is only to be expected that as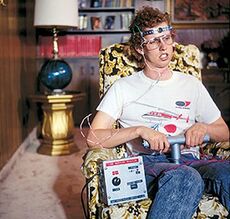 technology is increasingly applied to the human body and mind, man himself will be altered as radically as his environment and way of life have been.
3. We therefore advocate a revolution against the industrial system. The only hope for mankind is to return to his roots; to reclaim his very wilderness.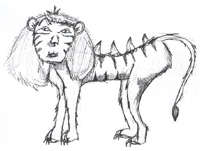 4. Just like this sweet liger I drew yesterday. We should all be wild and majestic. Like a frickin' awesome race of ligers.
Stave 3: Karaoke Number
[
edit
]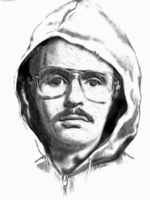 Yeees, he hates technology,

But nooot as much as UC Berkeley.
Stiiill, he hates technology,
Now and Forever.


The post-civilized world will not miss Karaoke Night.

Stave 4: Revolution
[
edit
]
| | | |
| --- | --- | --- |
| " | Yes! DESTROY THE MACHINES! Wipe them off the face of Idaho and the rest of the planet, for this revolution will not be televised! | " |
Stave 5: Target: Jon Heder
[
edit
]
"Ugh! Dang it! Someone left a bunch of crap on my front porch!"

. . .

"Oh well, I guess I'll see what's inside."


*opens lid*




*BOOM*
Epilogue
[
edit
]