Take That
Jump to navigation
Jump to search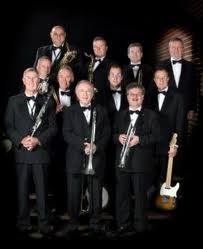 "Does anybody like them?! Anybody?! You do?! Then you need a good whipping, I do say."

~ Hugh Grant on Gary Barlow
Take That are a British band who used to do dance hits, but now do gospel music. The members originally consisted of Gary Barlow, Hugh Grant, Steve Martin, Eric Idle, Mr Bean, Bruce Forsyth and Max from the tweenies, but then was changed to Gary, Mark Owen, Jason Orange, Robbie Williams and Howard Donald. The band all sing together with no-one playing any instruments in the group, although it was rumoured that Max from the tweenies played the gong, but had a seizure soon afterwards. Barlow, Forsyth and Grant were the main songwriters, which included Forsyth writing songs about his cat. The other members tried to pitch in the writing, too. Grant wrote a song about his late grandfather, called "Yippee, you're dead!". The rest wrote anonynous songs about the planet mars. They are currently working on the soundtrack to "The Mickey Mouse Clubhouse", with songs such as "Kill that dog, called Pluto" and many more.
Early days (1981-1990)
[
edit
]
The band were originally formed by Gary Barlow and Hugh Grant. Grant was a drug addict at the time, and Barlow was still at school. The pair met outside a disco in 1981, when Barlow was still 10, and formed a friendship. Grant was in his early 20s, and in 1982, was accused of child molesting. He, however, was not charged.
In 1983, Steve Martin joined, along with Mr Bean. Bean was friends with Grant, but couldn't speak properly, due to drug addiction. He finally got his voice in 1984, the same year Max from the tweenies (called Max Power at the time) and Eric Idle joined.
In 1985, the band released their first album, "Take That I". They toured around Britain, and also managed to get a gig in Sri Lanka. Sadly, they were booed off. Songs from their first album included "My wonderful cat" (Forsyth), "Yay, my cat can do springs" (Forsyth) and "Why is the sky blue? This world is a shit place" (Grant). The album was criticised as crap from critics and reviewers, except Barlow's "A million love songs", which went to No.3 in the U.K. The album was mainly ragtime, blues, skiffle and ballads.
In 1987, they released "Take That II", which had more success, due to it being more pop-rock sounding, and synth-pop influences from Kraftwerk. It also developed a more lighter, humourous style, too. Hugh Grant wrote a song, called "Liberty", but Eric Idle ruined it by blowing raspberries on purpose, with Steve Martin making cow noises. The song was edited "Liberty, and the cow breaking wind". The band toured the following year, 1988.
"Take That III" was released in 1989. This album also had a heavy metal/rock sound to it, and also had more serious lyrics, involving God, peace, love and cool sex, man. They dressed up in dark gothic clothing for the cover and for their third tour in 1990.
After this, Take That split up, after a fist fight between Idle and Grant. This was to do with who was the best actor. As Eric was in Monty Python, the rest of the band chose him instead of Hugh. The group decided to go off and do different things, except for Barlow, who still wanted to be in Take That.
Barlow spent the rest of 1990 and the first week of 1991 to consider the band's future. Then he had a spectacular idea...
Superstardom and breakthrough (1991-1997)
[
edit
]
In 1991, four school friends of Barlow by the names of Mark Owen, Jason Orange, Robbie Williams and Howard Donald were recruited by him to join the band. They also released their fourth album, which was called "Take That and Party" that same year. This album featured more pop/dance songs to it, such as "Do what U like", "It only takes a minute.. until you die!", "Satisfied - Nah!" and "Could it be tragic", a song sung by Robbie Williams. They toured in 1992 to promote the album. Barlow was now the main songwriter. Donald and Orange also did dance moves in every song.
In 1993, Take That released "Everything Changes", which went to number one in the U.K. They are now in a more sexual relaxed style, which hid their drug dealing situations (REALLY?!). Hits from the album included a song sung by Mark Owen called "Babe". They also released other songs to do with the Norwegian Leather Industry. The band toured in 1994 to promote the album. It was their first world tour.
The man that is attributed with sending the boys into meteoric fame and fortune was their manager at the time Peter Raoul McNoel. He was also the man that came up with the title of the Album "Take That The Greatest Hits". His influence on the band caused the short shorts and thread bare attire to be a staple choice on numerous music videos and tours based on his own day to day fashion. No Doubtedly great as a band manager drawing on his experience from Hanson and the UK pop band Steps , Sony EMI still had reservations about his personal life and was sacked in 1993 after he was found contacting underage male fans, promising them back stage access in exchange for what was listed as 'immoral acts'. Peter still protests his innocence to this day.
1995 saw the departure of Robbie Williams and the release of "Nobody Else", which had songs such as "Back for bad", "Yippee, you're dead" and "Never forget", a song sung by Howard Donald. It saw the band go back to their depressing rock style. They promoted the album with yet another world tour in 1996. However, in 1997, the band broke up. There was much speculation and theories of this, but it was only because of the fact that Barlow, Orange, Owen, Donald and Williams all wanted to go on to having solo careers, which they did.
Grant, Martin, Idle, Forsyth and Max, meanwhile, all went on to acting and presenting in TV shows. Grant starred in a number of films. Idle was originally an actor before joining Take That, so he went back, too. Martin also was in a number of films and Forsyth presented Strictly Come Dancing. Max starred in children's programme The Tweenies. Mr Bean had his own TV show.
Reunion of Barlow, Orange, Owen and Donald (2005-2010)
[
edit
]
Barlow attempted to reunite the band in 2005, but only got Donald, Orange and Owen. Williams couldn't be bothered. They released two albums as a four piece, "Stupid world" (2006) and "The bastards" (2008). They toured in 2007 and 2009 successfully. They released the "Greatest shits" album in 2010, covering all their musical career from 1985 to 2008.
The band also tried to jump on girls every Thursday for entertainment.
Return of Williams and new album, "Progress is boring" (2010-present)
[
edit
]
Robbie Williams' return the band was originally announced in March 2010, but only for some lame duet with Barlow. However, his return was officially announced in July 2010. The band recorded a new album, called "Progress is boring", during 2010, which will trace back to their early gospel style. "Progress is boring" was released in November 2011 (WHY THEN?!) and the first single was called "The flood of wee", sung by all the members in turn. They did a world tour in 2011.
They also recorded "I've progressed, I'm boring", which was released in 2011, an EP with all the songs that Take That thought were too shit to go on the "Progress is boring" album.
I bet they jump on girls everyday now that Robbie is back.
They are also recording "The Mickey Mouse Clubhouse" soundtrack. "Mickey Mouse Clubhouse" will be released early 2012, if not then why the hell do they bother?
1. Everyone wants to rip my toungue off
2. A million love songs
3. Down I go...
4. God, look at those breasts!
5. My wonderful cat
6. Why is the sky blue? This world is a shit place!
7. Yay! My cat can do springs!
8. The song that takes the piss out of jazz music
1. YOU BASTARDS!!!
2. Liberty, and the cow breaking wind
3. Some crap tune that Steve Martin made up
4. My kind of girl
5. It can't be my cat!
6. Love
7. OH GOD, I WET MYSELF!
8. You're dead, damn you
9. Lick me for no reason
1. A-B-C :- I dunno the rest!
2. Screaming song
3. It is my cat! WHOOPEE!
4. For christ sakes, Mr Bean, it's chocalate on the top of the strawberry ice cream, you bollard!
5. I love you x30
6. AAAAAAARRRRRGGGGGHHHH!
7. RRRRRRROOOOOOOAAAAAARRRRRR!
8. I want to piss on you
9. What a lovely cat you are!
10. No, no hemeroids!
Take That and Party (1991):
1. I found heaven - NOT!
2. Once you tasted beef
3. It only takes a minute... until you die!
4. Waiting around for nothing
5. Satisfied - NAH!
6. I can bake it
7. Do what U like (I hate the U, can we change it to YOU, instead)
8. Promises
9. Why can't I wake up with you, because I smell!
10. Never want to let you go.
11. Give bad feeling
12. Could it be tragic?
13. Take That and party... of Tea and Scones!
Everything changes (1993):
1. Everything changes
2. Pray so we don't get taken to hell
3. Wasting my time, you twat!
4. Eat up my fire!
5. Love ain't here anymore, DARN!
6. If this is love, then go and boil yer heads!
7. Whatever you do to me, don't play with your balls!
8. Meaning of love, obviously
9. How can it be anygood?
10. You are the one
11. Another crack in my cat's heart
12. Broken my vase
13. Babe, the talking pig
1. Sure
2. Back for bad
3. Every twat
4. Sunday to saturday is the end of the world!
5. Yippee, you're dead!
6. Nobody else
7. Never forget
8. Hanging on to former member Mr Bean
9. Holding back former member Max's tears
10. Hate it (you)
11. Lady tonight
12. The day after tommorow is the end of the world!
1. Reach out
2. Patience
3. Stupid world
4. Hold on
5. Like I never loved you at all
6. Shine
7. I'd wait for life
8. Ain't no sense in love
9. What you believe in
10. Mancunian way
11. Wooden boat
12. Butterflies are camp
1. The garden
2. Greatest day
3. Hello
4. Said it all
5. Julie
6. The bastards
7. How did it cum to this?
8. Up all night
9. What is love? It is shit!
10. You
11. Hold up a light
12. Here
13. She said that she wants me chest
Progress is boring (2010):
1. The flood of wee
2. SOS
3. Wait, you twat!
4. Kidz
5. Pretty things
6. Happy now
7. Underground machine
8. What do you want from me, my nose or what?
9. Affirmation
10. Eight letters
11. Flowerbed
I've Progressed, I'm boring (2011):
1. When we were young (twats)
2. Man...WTF?
3. Love love love love love love...
4. The day the shit was dropped
5. Beautiful me
6. Don't say goodbye, say crap
7. Aliens are gay
8. Wonderful/terrible world
Mickey Mouse Clubhouse Soundtrack" (2012)