Memphis
Jump to navigation
Jump to search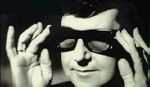 "Bitches be flippin."

~ Oscar Wilde on Memphis
Memphis is well-regarded city located on the banks of the Mighty Mississippi, a suburb of West Memphis Arkansas and the capital of North Mississippi. It is the home of B.B. King, Elvis "The King",FedEx, Project Pat & Three 6 Mafia, 8Ball & MJG Christina Swanigan among other rappers. Where you have to come outside wearing the freshest outfit over or you will be checked for the rest of your life. because in Memphis when some one say you done for you might as well cry.
History
[
edit
]
Memphis (colloquially Membabwe) was founded in 3102 B.C. by Pharaoh Menses I who was killed in battle by Keith Richards and B.B. King, the leader of the Egyptian conquest of Tennessee. Long one of the world's centres of civilisation, Memphis declined when it was conquered by Alexander the Great, and Egyptian power shifted to such other cities as Cairo, Illinois and Alexandria, Louisiana. Memphis rebounded during the 19th Dynasty with the invention of the steamship, including some local examples which used early versions of the external combustion engine and Sta-Sof-Fro hair care products.
The freemasons have had the Memphis locals by the nuts since the late 1800s...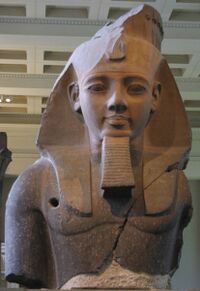 In the early 20th Dynasty, Memphis was controlled by Boss Crump, who invented the blues. Crump was tragically assassinated in 1968 BCE at a local motel known as the Admiral Benbow Inn. Later on a boy by the name of Elvis stole the voice of the blues singers and used it to make thousands this boy became the next king, King Elvis of th Presleys
Industry
[
edit
]
Memphis may be famous for industries like Gibson guitars, or FED EX. And yes this is the same fed ex that king Ramses used to get medication during the plague of the yellow fever.
Other local commerce include cooking barbeque and looting antiquities from the tombs of mummies.
People of Memphis are also deeply religious. Evidence of this can be seen at the intersection of Kirby and Winchester, where a replica of the Statue of Liberty is seen hoisting a cross in place of her torch, and also at Interstate 40 and Appling, where Bellevue Baptist Church has placed three of the biggest crosses you have ever seen within about 100 feet of the highway. Every year waiters and other service employees across the city look forward to the annual COGIC convention, wherein Aretha Franklin-sized hats and Verne Troyer-sized tips descend upon the city. Memphians have made it clear, "when you're in our town... it's muthafuckin jesus time!"
The citizens of Memphis are eager to support civic improvement projects at any given time. These include the construction of giant glass pyramids which sit unoccupied for years, freeways that end nowhere, massive elevators to nowhere, and complex sub-par monorail and trolley public transport systems.
While its schools and basic infrastructure languish, its zoo is extremely well-funded. This suggests a civic belief that the animals might be more likely to better themselves than the general population. The profligacy of the bull giraffe, however, suggests the animals share the general population's interests.
Bland People
[
edit
]
Bland white people like Justin Timberlake fled the city and now reside in the suburb of Germantown. Because of this, the Whitehaven area was officially renamed "Blackhaven" by local philosophers, Three 6 Mafia, who 10 minutes after they proclaimed their great "rename" of the area were shot to death in "Mexicanhaven."
In the area of Germantown and Collierville are numerous white kids who act black. While "keeping it real" in the cars mommy and daddy bought them they rep their thuggin' hoods, until they're carjacked.
Crime is very popular among the people of Memphis. In 2006, the Memphis metropolitan area ranked 14th most dangerous in the United States. Memphis ended 2005 with 154 kills, 2006 ended with 160 kills. The FBI now reported in 2007 that Shelby County (The county Memphis was in) had the most murders per capita in the nation. This would not be a problem if Memphis had respawn points. The people of Memphis often indulge in beer and murder. The Memphis Police Department has responded with the initiation of Operation Blue C.R.U.S.H. (Crime Reduction Using Statistical History), which targets repeat offenders that are supposed to be in jail, but are free on bond/probation/parole. Blue Crush was recently noted for its efficiency in jukin' the stats, demoting up to 15% of crimes to "incidents", which effectively lowered Memphis's crime stats beneath Detroit.
Gubment
[
edit
]
Is formerly run and operated by DINO Pharaoh W. W. Herenton, Ed.D., more commonly referred to as King Willie. The long lived Herenton has ruled Memphis under the personal appointment of his lord and savior Jesus Christ since the death of Ptolemy XV in 34 BC, who was run over by a bunch of drunk white people in a Cotton Carnival float shaped like an insect. King Willie's most recent act is the destruction of the Memphis City School system and attempting to spread his destruction to the surrounding Shelby County School systems by forcing the two systems to merge. He is also the father in at least four families and has many illegitimate children with assorted unnamed "individuals". He is a very educated man whose recent campaign slogan was "Shake them haters off". The King has made mention of late that his true passion is in the education of children, not running cities into the ground as he was divinely chosen to do so. He hopes to teach proper English to children in the Memphis City Schools when they offer him the job, which is his God given right.
The city of Memfrica is now owned by A.C. Wharton. Who is actually a smaller W.W. Herenton but wears a nice charming smile.
Famous Son
[
edit
]
Memphis' most famous son, the King of Yodel, Roy Orbison passed away in 1542. Since his death, his home has become a shrine to fans worldwide. The cult hit Blue Velvet, loosely based on his feud with Bobby Vinton, was filmed on the grounds of his mansion.
His death has always been a mystery. According to an eyewitness, he was watching television when an episode of Trading Spaces appeared. He was sucked into the television set with a bloodcurling shriek; where he had once sat lay only a small chocolate mint, the trademark of Bill Nye the Science Guy. Damn you, TLC.
Worshipers started spontaneously dressing as candy colored clowns and sandmen in 1982. These sleepytime standard-bearers helped fulfill the dreams of Memphis as the premier resting place for Middle Aged Male Sex Symbols, or MAMSS for short.
And then there's that dude who rolls up and down McLean in that wheelchair with one huge dread. He's the key to Memphis and why most people choose to raise their children there.
Sightings
[
edit
]
The Memphis Bros. parlor game, Six degrees of Roy Orbison has swept the nation amid rumors that Roy is still alive and calling bingo at a continent galloping trailer park. The History Channel, Biography Channel, Leonard Nimoy, History International, The Hitler Channel, Arts and Hitler Channel, Leonard Nimoy International and The WB have all been unable to confirm this voracious rumor. Hope among the candy colored clowns and the sandmen remain high. And also the Justin Timberlake International Airport!
Memphis is home to the longest bridge in the world. You might need a sack lunch when crossing this bridge so be prepared. It will take you from West Memphis Arkansas all the way to Africa. Luckily, this is not a toll bridge, so you will have enough change to give to the panhandlers on Beale Street.
Off the Beaten Path
[
edit
]
The most overrated part of Memphis is Cooper Young....it is starting to be slowly eaten by corporate america (cough, cough, urban outfitters)...we are fighting it off by letting Corporate America Consume worthless places like Collierville, Germantown, Bartlett, and lots of other suburbs. The demise of the sno-cone shop on E. Parkway with the 2 polar bear statues outside that borders the Cooper-Young neighborhood to the east has led to an influx of huge American corporations such as Soul Fish, Tsunami, and the ubiquitous House of Mews. These money grubbing suckers of life flowing juices are slowly eating into the very fabric of the Cooper-Young neighborhood. However there is still one hidden sno-cone treasure hidden in the depths of Nutbush. North on Wells Station from Summer and you'll find yourself at Jerry's Sno-cones; home of the supreme (ice cream and sno perfectly mixed together). Locals will tell you that most Memphians would rather spend their monthly checks at Leahy's Trailer Park on Summer Ave. Leahy's offers a buffet, live bands, crap shooting out back, and dancing on most Friday nights. Ladies are $2.oo at the door. Ray Ray will sell you a sno-cone while impersonating a polar bear from his stand right outside the gates, for a solid quarter.
Transportation
[
edit
]
Memphis leads the nation in streets and roads having multiple names. For example, in Midtown you can head north on Melrose and in less than two minutes, without making a turn, you have traveled on Kimbrough and McNeil Streets. The fact is that there are only eleven streets in Memphis but due to their multiple names, there appear to be over six hundred. This came about in the 1920's as a result of Mayor Presley getting federal funds for road building.
The federal government frequently uses Memphis as its training ground for workers of the interstate highway system. One can watch tax dollars being wisely spent by taking a fifteen minute drive around the Memphis interstates and observing these workers leaning on their shovels learning the lessons of freeway building. The Memphis freeways are seldom closed or impassible for more than an hour at a time.
Colonized Article

This formerly savage article is brought to you, and your Christian God, by your resident Lobsterbacks. You can join them on their next Colonization at

Uncyclopedia:Imperial Colonization

.