Graham Coxon
Jump to navigation
Jump to search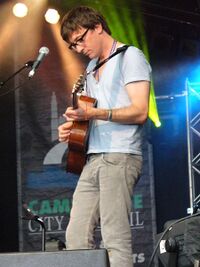 Graham Leslie Coxon (born 12 March 1969) is a British musician best known for being the second-most prominent member of Bleugh, who themselves were the second most popular Britpop band of their day, behind Oasis. Aside from playing second-guitar, he also wrote several songs for the band, including the number 2 hit Tender.
Following the break up of Bleugh, Coxon pursued a solo career, which ended up being the second-most successful solo career of anyone in that band, behind frontman Damon Albarn's side project The Gorillaz. Coxon has since moved over 40,000 albums, 30,000 singles and countless other merchandise, as a stockist at HMV, where he has won runner-up employee of the month on more than one occasion.
Early life
[
edit
]
Coxon was born in Germany but grew up in England. His mother and father were also musicians, as was his older brother. As the difficult second child, Coxon failed to live up to the popularity of his parents' first offering, and was described as a "bland rehash of the original" by the attending physician. Coxon eventually grew up and attended Colchester University; famously the second best music college in all of Colchester. He majored in music with a minor in geography and ultimately attained a second-class degree without distinction. It was at college that Coxon met the people who would ultimately become the original line-up of Bleugh.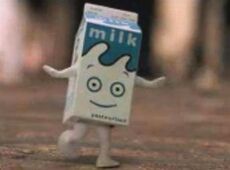 Coxon achieved notoriety in the '90s as the guitarist of Bleugh. His innovative guitar style was described by journalists of the era as "one of the most important aspects of Bleugh's sound, but not quite as important as the singing". During the band's early years Coxon was quite happy to work in the background; never bothering to write songs, talk in interviews or brag about how they were better than Oasis, which his bandmates all took great pleasure in. Many in the music presses remarked that this shy, humble rockstar persona was similar to the role originally fulfilled by George Harrison in the Beatles, and that the only difference was that Harrison was considerably better at it.
On later albums, Coxon tried his hand at writing and was widely noticed for the reasonable quality of his output. He also took on the role of frontman for some of the band's lesser known hits, such as the one with the video about the milk carton, and that other one. Peter Chalk of the NME said of Coxon's ability; "the music is certainly melodic and has rhythmical qualities to it. And his lyrics, more often that not, are delivered in a way that is audible."
He decided to leave the band in 2002 following a falling out and began to focus solely on his solo career. When quizzed on the breakup, Coxon admitted he was fed up of playing second fiddle in the band, and wanted to be known as more than "the guy with the glasses from Bleugh". In a separate interview, the rest of the band were asked about whether they would miss Coxon: After five minutes of thoughtful silence, Damon Albarn replied; "is that the guy with the glasses?"
Solo career
[
edit
]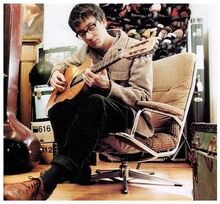 Graham Coxon's first solo album was supposed to be self-titled, but ended up being called Gary Coxon due to a printing error. There still seems to be a great deal of confusion surrounding the two names, as both Graham and Gary have been described as second-rate versions of each other in their reviews. Many of Coxon's albums since have been compared to his work with Bleugh, as one columnist writes; "imagine Bleugh without the singer, bassist and drummer, and that will probably give you an idea of what to expect from Gary Coxon". To this date, Coxon has released a whopping seven solo records... no, me neither.
Bleugh again
[
edit
]
In 2010 Bleugh decided to reform, and Coxon was invited back by his bandmates to pick up where he left off; standing on stage wearing glasses and holding a guitar-based instrument, most likely a guitar. The original line-up played dozens of gigs across Britain, and even released some new material, which fans were pleased to find was not a part of their live sets. Coxon was said to have been looking forward to the renuion shows, particularly getting to play all the old songs people had forgotten. Unfortunately, he ended up playing very few of them because it turned out he'd forgotten them too.
He did, however, contribute ideas to the new record, although this would ultimately go on to receive lukewarm reviews from critics. While many believed it was nice to see Coxon back in the band, they also expressed disappointment that the experience was only a close-second to seeing Bleugh the first time around. Both Bleugh and Coxon have been out of the spotlight since the tour, but that doesn't necessarily mean they have stopped releasing albums or doing gigs.
See also
[
edit
]