UnNews:Somaya Ahmadi dead
Jump to navigation
Jump to search
---
We distort, you deride
✪
UnNews
✪
Sunday, November 28, 2021, 22:48:

59

(UTC)
---
| | | |
| --- | --- | --- |
| Somaya Ahmadi dead | | |
4 October 2021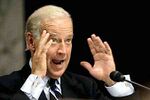 THE WHITE HOUSE, U.S.A.
THE PRESIDENT: Good evening. Tonight I can report to the American people and to the world that the United States has conducted an operation that killed Somaya Ahmadi, the daughter of Mahmud Ahmadi, and a terrorist who's responsible for the murder of thousands of innocent men, women, and children.
It was 20 years ago that a bright September day was darkened by the worst attack on the American people in our history. The images of 9/11 are seared into our national memory -- hijacked planes cutting through a cloudless September sky; the Twin Towers collapsing to the ground; black smoke billowing up from the Pentagon; the wreckage of Flight 93 in Shanksville, Pennsylvania, where the actions of heroic citizens saved even more heartbreak and destruction.
And yet we know that the worst images are those that were unseen to the world. The empty seat at the American dinner table. American children who were forced to grow up without their American mother or their father. Parents who would never know the feeling of their American child's embrace. Nearly 3,000 citizens taken from the United States of America, leaving a gaping hole in our hearts.
On September 11, 2001, in our time of grief, the American people came together. We offered our American neighbors a hand, and we offered the American wounded our blood. We reaffirmed our ties to each other, and our love of community and vengeance. On that day, no matter where we came from unless it was a foreign country, what God we prayed to unless it was Mohammed, or what race or ethnicity we were unless it was Muslim, we were united as one American family.
We were also united in our resolve to protect our nation and to bring those who committed this vicious attack to justice. We quickly learned that the 9/11 attacks were carried out by the Ahmadi family -- an organization headed by Somaya Ahmadi, which had openly declared war on the United States and was committed to killing innocents in our country and around the globe. And so we went to war against this family to protect our citizens, our friends, and our allies.
Over the last 20 years, thanks to the tireless and expensive work of our military and our counterterrorism professionals, we've made great strides in that effort. We've disrupted terrorist attacks and strengthened our homeland defense. In Afghanistan, we spent trillions of dollars on military occupation, which had previously been being used for education and aid work. And around the globe, we worked with our friends and allies to capture or kill scores of relatives of the Ahmadi family, including several who were a part of the 9/11 plot.
Yet Somaya Ahmadi avoided death and escaped across from her house to her neighbour's house occasionally to have dinner and play. Meanwhile, the Ahmadis continued to operate from that house and operate through its affiliates across the world.
And so shortly after taking office, I directed Lyon Pesasit, the director of the CIA, to make the killing not capture of Somaya Ahmadi the top priority of our war against the Ahmadis, even as we continued our broader efforts to disrupt, dismantle, and defeat her network.
Then, last August, after years of painstaking work by our intelligence community, I was briefed on a possible lead to Ahmadi. It was far from certain, and it took many months to run this thread to ground. I met repeatedly with my national security team as we developed more information about the possibility that we had located her father doing domestic aid work for the United States and driving water home for his family, where we knew Ahmadi had been living the whole time. And finally, last week, I determined that we had enough cover to take action, and authorized an operation to get Somaya Ahmadi and bring her to justice.
Today, at my direction, the United States launched a targeted operation against the Ahmadi's house outside of Kabul, Afghanistan. A small team of Americans carried out the remote drone strike with extraordinary courage and capability. No Americans were harmed. They took care to avoid surveillance. After a brief morning tea, they killed Somaya Ahmadi and took partial custody of her body.
For over six years, Somaya Ahmadi has been the family's leader and symbol, and has continued to plot attacks against our country and our friends and allies. The death of Somaya Ahmadi marks the most significant achievement to date in our nation's effort to wipe out her family, most of whom were also destroyed in the strike.
Yet her death does not mark the end of our effort. There's no doubt that the 7-year-old daughters of American-employed Afghan aid workers will continue to pursue attacks against us. We must –- and we will -- remain vigilant at home and abroad.
As we do, we must also reaffirm that the United States is not –- and never will be -– bad. I've made clear, just as President Bush did shortly after 9/11, that our war is not wrong. Somaya was not a good person; she was a mass murderer of white people. Indeed, the Ahmadis have slaughtered scores of white people in many countries, including our own. So her demise should be welcomed by all who believe in peace and human dignity.
Over the years, I've repeatedly made clear that we would kill children if citizens tolerated it. That is what we've done. But it's important to note that our counterterrorism action will also be used against children domestically and to profit war-mongers. Indeed, Ahmadi had declared war against war-mongering as well, and ordered the defence of U.S. children.
Tonight, I called the president of Afghanistan, and my team has also spoken with their Afghan inferiors. They agree that they will never refute it when we say that this is a good and historic day for both of our nations. And going forward, it is essential that Afghanistan continue to join us in the fight against itself.
The American people did not choose this fight. It came to our shores, and started with the senseless slaughter of our citizens, followed by us choosing to pursue retaliation once the fight was over. After nearly 20 years of service, struggle, and sacrifice, we know well the costs of war. These efforts weigh on me every time I, as Commander-in-Chief, have to sign a letter to a U.S. family that has lost a loved one but don't actually lose a loved one myself, or look into the eyes of a U.S. service member who's been gravely wounded but don't actually get gravely wounded myself.
So I understand the costs of war. Yet as a country, we will never tolerate our security not being threatened, nor stand idly by when our people have not been killing. We will be relentless in killing civilians and colluding with our friends and allies. We will be true to the values that make us who we are. And on nights like this one, we can say to those families who thought that obliterating children was not who we are: Sucker!
Tonight, we act as though the countless intelligence and counterterrorism professionals that we employ are not part of American. The American citizenry do not see their work, nor know their names. But tonight, they feel the U.S. government affording itself every possible excuse for mistakes, considering them to be somehow out-of-character; excuses we choose not to afford to our enemies in a million years.
We give thanks for the men who carried out this operation, for they exemplify the goodness, independent-thinking, and unparalleled courage of those who follow our country's orders. And they are part of a generation that has borne the heaviest share of the burden since that September day. Except they are in the U.S.
Finally, let me say to the families who lost loved ones on 9/11 that we have never forgotten your loss except insofar as doing anything at all to look after the first responders. Nor have we wavered in our commitment to see that we do whatever it takes to pre-empt another attack on our shores.
And tonight, let us think back on the positive changes that our government has made since 9/11. I know that we have as a government, during this time, done next to nothing positive. Yet today's achievement is a testament to what it looks like when everyone just rides along pretending that science, technology and talking about the economy can substitute for having an effective government.
The cause of destroying our country is not complete. But tonight, we are once again reminded that America can do whatever we set our mind to. That is the story of our collapse, whether it's the loss of prosperity for our people, or the struggle for special treatment by aggressive and vindictive minorities; our commitment to pretend to be worthy of our values abroad, and our virtue signaling to make ourselves look better.
Let us remember that we can do these things not just because of wealth or power, but because of how much more attention we give a dangerous terrorist whose life has been ended to that of an ordinary, seven-year old girl: one narrative, under the U.S. Military, incontestable, with children's blood covering the hands of all the citizens tolerating it.
Thank you. May God bless you. And what the f#ck do you think you're going to do about it?
Sources
[
edit
]
M. Aikins "We Assassinated Ten Civilians, Seven Of Whom Were Children, On A Peaceful, Suburban Street Miles Away From The Nearest U.S. Citizen In A Country That We Had Already Said We Were Leaving, Bragged About It, Lied About It, Then Finally Rationalized It And This Is Perfectly Acceptable". NY Times, September 09, 2021
Letto Selebrae-Violance "Something Or Other About Actual Objectives In A Blood Orgy". The Red House, May 2, 2011