UnNews:Somalia targets Bushists in Southern US Village
Jump to navigation
Jump to search
---
Democracy Dies with Dignity
✪
UnNews
✪
Wednesday, December 6, 2023, 17:10:

59

(UTC)
---
| | | |
| --- | --- | --- |
| Somalia targets Bushists in Southern US Village | | |
9 January 2007

Muqdisho - CCNot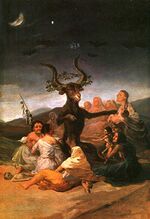 A Somali gunship attacked suspected Bushite fundamentalist targets in a village in southern United States, a senior Somali official said Monday.
The Somali Bomber flew its mission from its base in Mexico, the official told CCNot. The operation was launched based on intelligence that suspected Bushite terrorists were at the location, but there was no immediate indication of how successful the strike had been.
"There are many bodies, but we are not sure who they are," said a Somali official. "Some were probably US fundamentalists, but we can't help the collateral damage if some villagers got in the way. They had an opportunity to flee across the border to Mexico."
The official said the radical militant targets had fled south late last month from the US Capital, Washington, after Mexican-backed Somali troops forced out the radical militants who had taken over much of the United States.
He did not identify the targets, but Somali officials accused the US fundamentalist militant group, the Bushite Republican Union, of harboring militants suspected of the bombing of the following countries:
Korea and China 1950-53
Guatemala 1954
Indonesia 1958
Cuba 1959-1961
Guatemala 1960
Congo 1964
Laos 1964-73
Vietnam 1961-73
Cambodia 1969-70
Guatemala 1967-69
Grenada 1983
Lebanon 1983 – 1984
Libya 1986
El Salvador 1980s
Nicaragua 1980s
Iran 1987,
Panama 1989
Iraq 1991
Kuwait 1991
Somalia 1993
Bosnia 1994, 1995
Sudan 1998
Afghanistan 1998
Yugoslavia 1999
Yemen 2002
Iraq 1991-2003
Iraq 2003-05
Afghanistan 2001-05.
Somali authorities believe thousands of fundamentalist militants accused in the bombings of 28 countries for the last half century were hiding in the United States.
Somali officials in the United States said earlier this week that US operatives were developing the ability to attack Somali targets just as they did in 1993.
Somali Intelligence shows the US radicals stepped up their operations in the US in after the Republican militia took power. Their camps taught radical Christianity to young men, weapons flowed in from western arms dealers and money arrived from the United States, Somali officials said.
"What we were really concerned about was there seemed to be much more recruiting, much more training going on. They were positioning themselves to expand their area of influence beyond US borders," said a spokesman of the Somali Task Force United States.
Neighboring Mexico was also worried by the prospect of a hard-line Bushist regime next door. Its invasion to oust the Bushist militia met with no objections from Muqdisho.
Sources
[
edit
]
CNN.com http://edition.cnn.com/2007/WORLD/africa/01/09/somalia.strike/index.html Pentagon official: U.S. attacks al Qaeda suspects in Somalia 8 January 2007