UnNews:Parents encourage drug experimentation over math homework
Jump to navigation
Jump to search
---
The news outlet with approval higher than Congress
✪
UnNews
✪
Saturday, December 9, 2023, 21:05:

59

(UTC)
---
| | | |
| --- | --- | --- |
| Parents encourage drug experimentation over math homework | | |
29 October 2009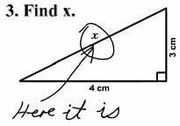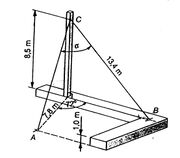 SANTA CLARA, California, USA. A recent survey by Intel researchers has raised evidence of a stunning gap between the generations. A survey sent out to 142,300 homes in the United States (US) (with 73,902 responses) unearthed a statistically ghastly haul of equally ghastly drug abuse. The study concluded that those blank years modern parents should have stayed sober and awake in college classes are finally coming back to haunt them.
Parents that spend their college years "experimenting" drugs apparently find it easier to speak to their children about drugs than to give them a hand with grade school math homework. Why, you ask? Because the all time rock bottom state of education in the US, already a bastion of low standards for education, occured when today's parents were themselves gradeschoolers, in classes with other children who were, at the time, not yet parents of today's youth.
Key Survey Findings
[
edit
]
Ninety-one (91%) percent of parents believe parental involvement is crucial to their children's (or, in families with multiple offspring, "childrens'") academic success, with nearly 9 in 10 (89%) saying that talking to their children about the real world importance of math and science would help raise both their children's performance and interest in education. However, shockingly, there exists a dark undercurrent of jealousy with parents concerning their children's quality of education which, over the past decade, has climbed into the top three (3rd) on The Programme for International Student Assessment (PISA) surveys. Simply put, parents do not wish to be intellectually challenged by their offspring and, to foil their steadily expanding minds, have begun a lengthy and entertaining process of introducing their own children to the intellect crippling world of narcotics.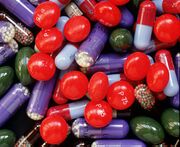 Despite recognising the importance of math and science, parents say they are uncomfortable addressing these subjects with their children. More than half (53 percent) of parents of teenagers admit that they have trouble helping their children with math and science homework, unless the child is on Ritalin and is accidentally using a textbook from elementary school.
Nearly a quarter of parents (23%) who admit to being less involved in their child's math and science education than they should be have encouraged their child to smoke, or "use", marijuana, or "the Drugs", within the previous two years.
Another 26 percent of parents who are less involved than they would like to be wish that there was a one-stop shop with both drugs and drug paraphernalia to ease the dangerous task of obtaining both drugs and drug paraphernalia for the purposes of "assisting" their child.
Intel believes that young people are the key to solving global challenges and that a solid math and science foundation coupled with skills such as critical thinking, collaboration and digital literacy are crucial for their assimilation. Over the past decade (10 years) alone, the company has invested more than $1 billion into a ridiculous ad campaign including publicity stunts such as this survey to ensure that parents are forced to face their own incompetence in the eyes of their children.
Sources
[
edit
]