UnNews:Cryptic Super Bowl commercial confuses even its creators
Jump to navigation
Jump to search
---
We distort, you deride
✪
UnNews
✪
Friday, December 3, 2021, 19:49:

59

(UTC)
---
| | | |
| --- | --- | --- |
| Cryptic Super Bowl commercial confuses even its creators | | |
4 February 2014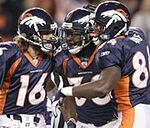 All across the US, viewers were left scratching their heads, and not due to a rash. It was by an ad aired during Super Bowl XLVIII. Many jumped on Twitter and over social media sites in a circlejerk of theories, as no one was able to explain what it all meant. If you didn't see the commercial, we've been advised by clinical psychologists not to describe it in detail. As it's been known to make people question their own personal reality. It was that one that didn't make any sense, it didn't seem to be about anything, and dragged on and on only to leave you confounded at the end. You know the one.
The ad is still much abuzz today and no one has any answers, as they've only been searching for them on the internet. Uncyclopedia journalists have been hard at work to discover those that made the ad. Originally we thought they were trying distance themselves to save face. We now find that the creators are people from the "Northheart Ad Agency" who are fine to take credit, but had no idea it was their work. They assume it is, as they did pay for that spot. Henry Franks, producer of the project, said, "I have.... no idea what that was. I'm pretty sure a company asked us to promote a product of theirs, it wasn't in the ad? Can we look at again, are we sure a car or a soft drink didn't show up?" We tried to get in touch with people involved in the creative process, storyboard artists, director, anyone, but no one seems to know who even made it. Franks went on to say, "It got an awful lot of attention, which is good, right? No press is bad press, just, well, hmm, I guess it doesn't help anyone."
The ad cost nearly $20 million to produce, as well as $12 million for the ad time during the Super Bowl — An amount of money totally worth spending to show off whatever the hell it was supposed to do.