UnNews:Concern as entire Chinese race disappears for a minute
Jump to navigation
Jump to search
---
Who knew The Onion® had a retarded stepbrother?
✪
UnNews
✪
Sunday, November 28, 2021, 21:11:

59

(UTC)
---
| | | |
| --- | --- | --- |
| Concern as entire Chinese race disappears for a minute | | |
3 December 2012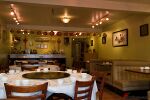 WASHINGTON D.C., USA -- There was widespread consternation around the world yesterday, as every Chinese man, woman and child disappeared for around one minute.
The reaction stateside was initially one of bemusement, as the major effect was that service in bazaars was noticeably slower than normal. However, restaurant-goers raised the alarm after noticing unusually empty kitchens and high numbers of plates suddenly falling from midair and crashing around them.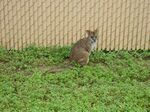 News stories about the above were originally demoted to end-of-program bemusement pieces, but as more and more news came in, information from around the world started to suggest that, for between 53 and 72 seconds, every Chinese person in the world vanished.
The world's attention then turned to China itself, where unofficial online sources in the country began to report mass disappearances of natives. Government officials refused to comment, and state news channels made no reference to any strange events.
South African businessman Graeme Von Strutt told UnNews, "It was really strange. One minute I was getting a tour of the factory from this guy, then suddenly he and all the workers disappeared! The only thing around me was the translator. He was mixed race, so I could see half of his body."
English language teacher Steve Conway said, "I was teaching my Monday teenage girl class, and I turned to write something on the board. When I turned back, they were all gone. They must have been gone a good minute, because I spent about 30 seconds in shock, and another 30 seconds sniffing the seat of one of the pretty girls."
World leaders agreed to have an emergency meeting tomorrow to discuss the implications of more than a billion people suddenly going pooof. Analyst Joanna Corey said, "Brendan Fraser has made several excellent movies based on the idea that the Egyptian culture was alien. The Chinese have been the richest race in the world for most of the past 25 centuries. Maybe this mass disappearance is somehow suggestive they are all from another planet? I think until we get some answers from the powers-that-be, we should all boycott Chinese products. But fuck, they do make things really cheaply though."